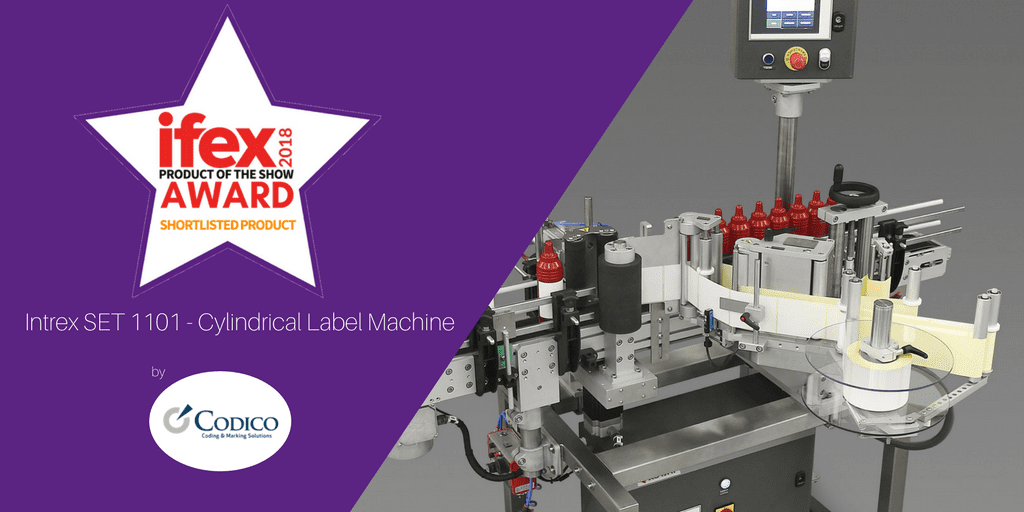 We are delighted to announce that have been shortlisted for the IFEX and Meat@IFEX Product of the Show awards for our Intrex SET 1101 – Cylindrical Label Machine. We will be showcasing this machine on our booth at the IFEX which takes place in Belfast on 20-22 of March 2018.
This system is designed to precisely apply partial or wrap-round labels on cylindrical products of any kind: cans, bottles, jars, etc.
Automatic machine for labelling on a production line or to apply labels in a separate process.
Labelling using 3 roller module designed for high precision label application. Easy replacement of pressing rollers when required to adjust for the product height (e.g. can with a top and bottom flange).
IFEX is Northern Ireland's PREMIER showcase of the latest food & drink products, catering equipment, interiors, technology and services to the food, retail and hospitality industries.
IFEX is must-attend event for those in the foodservice, retail and hospitality sectors – at our last edition, 5,300+ key buyers from NI and beyond joined us to meet with over 140 exhibiting companies.
Don't miss out on your chance to be a part of it, register for your free trade tickets here.