Thermal Transfer Overprinter (TTO Printer)
Domino V-Series Printer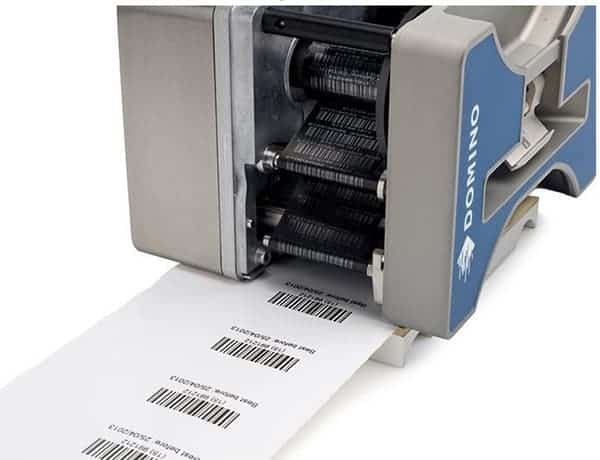 Why use a Thermal Transfer Overprinter?
Our range of Thermal Transfer Overprinter (TTO Printer) can print variable data, bar codes, and images at 300dpi quality onto flexible packaging films and labels for a wide range of manufacturing and packaging applications in the food, pharmaceutical, and industrial sectors.
Thermal transfer is already a well-established technology for coding onto flexible packaging yet through superior capability and technological advances that make it more affordable, it is also now gaining widespread recognition as a replacement to older, non-digital technologies including hot stamp and roller coders.
Our customers include some of the biggest names in global manufacturing in such sectors as Pharmaceuticals, Medical Devices, Food, Beverage, Dairy, Construction Materials, and Aerospace among others.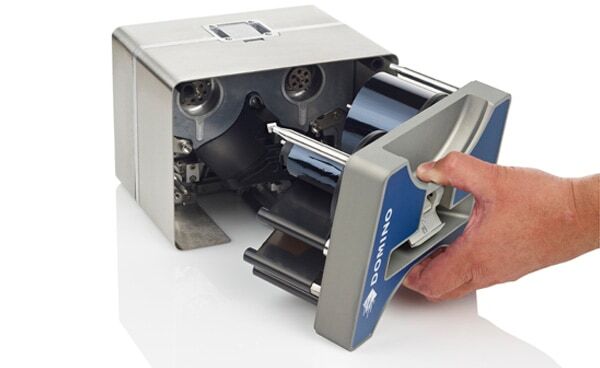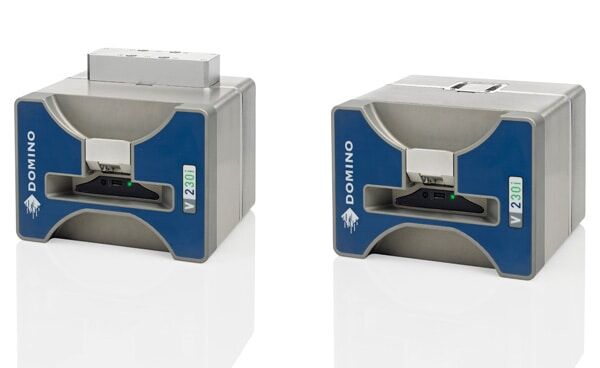 The V-Series range comprises 3 models (V120i, V230i, and V320i) to suit your specific coding needs but, compared to alternative TTO solutions, all offer you reduced Total cost of ownership (TCO) through reduced downtime, reduced consumable use, operational simplicity, and improved coding capability.
This added value has been delivered through i-Tech, Domino's Intelligent Technology which has been developed with over 20 years of TTO experience and has resulted in unique innovations such as our i-TechRibbon Drive and our class-leading QuickStep user interface.
These benefits combined with versatility and simple installation, ensure V-Series is the perfect choice whether you are a manufacturer or packaging machinery OEM.
Key Benefits:
Thermal Transfer (TTO) printers can print variable text (in any, easy to read, true type font), graphics, bar codes, and 2 D codes on packaging films, foils, and labels to enable pack specific identification and decoration. They offer a wide range of additional benefits:
Lowest Total Cost of Ownership – through i-Tech features offering reduced ribbon consumption and minimised downtime
Simple, error-free operation – through QuickStep, our industry-leading User interface
Simple integration – allows quick and efficient installation or replacement of existing TTO coders
Versatile Performance – allows a perfect match for your application.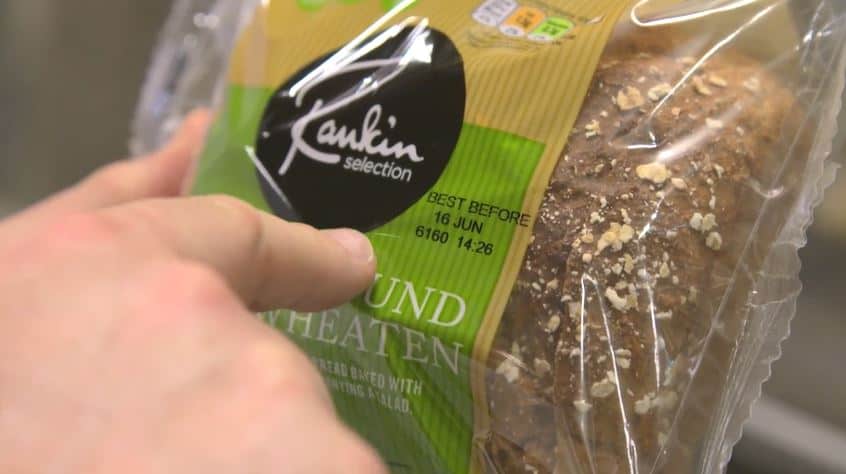 See why Irwin's Bakery of Portadown chose Domino V230i TTO printers.
Want To Learn More about our Thermal Transfer Overprinters? Contact Our Team Today!