ACI Laser Marking Systems
Mark your territory with ACI Laser Marking Systems. The product range includes Fibre Laser, UV Laser and Green Laser along with a range of market leading Class 1 Laser Safety Workstations and accessories.
ACI laser marking systems are very popular with our customers in the Life Sciences, Agriculture, Extrusion, Food & Beverage industries.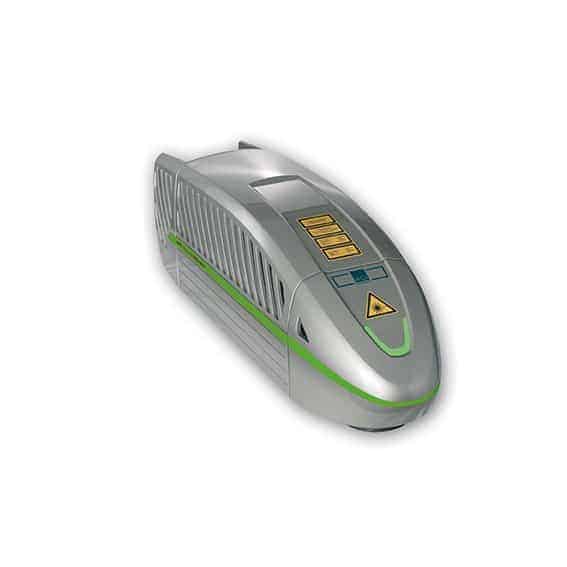 Fibre Laser: DFL Ventus Laser Marker (20W-70W)
Fibre laser systems are suitable for use in time-critical manufacturing processes. Although the main area of application is in metal machining, the system can also be used for marking plastics, ceramics, and laser foils due to the flexible nature of the laser. For maximum flexibility, the pulse shapes of the Fibre series of lasers can be variably adjusted. This enables clean and top-quality marking results, thus satisfying the highest quality standards. This provides long system running times with no expensive maintenance work necessary.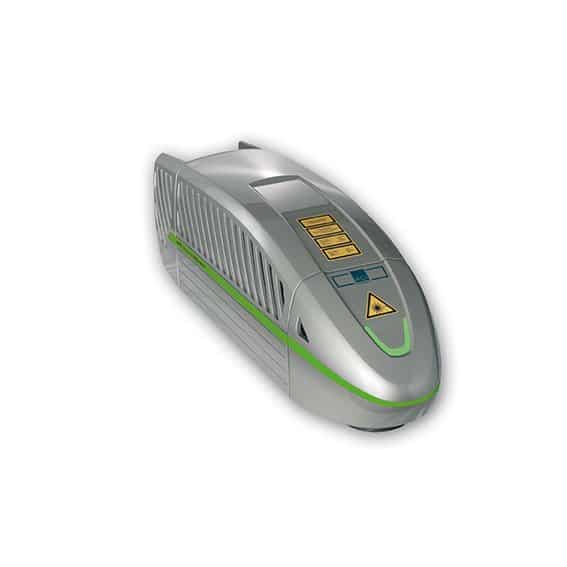 Depending on the application, the system can be integrated either in an ACI manual workplace or in an automated production line. A power range of 20 W to 70 W is available to the user in the Fibre series. These systems represent a solution in accordance with laser safety class 4. For operation in accordance with laser safety class 1, ACI Laser GmbH also provides complete solutions in the form of lasers in conjunction with different manual workplaces.
Capabilities:
Ideal for markings on metal
For advanced applications with variable pulse width
Integration of all-optical, electronic and mechanical components in a single housing
Excellent marking results due to superior beam quality
New

DFL Ventus Marker Industrial Design (20-70W)

This compact laser system has been designed especially for industrial environments and the use in production lines. The stable aluminium housing is protected against dust and spray water and flexible mountable. The laser system is available as 19″ built-in unit or tabletop device with various performance levels and beam qualities customizable to the requirements of the application.
Properties
Functional safety due to PLe according to EN ISO 13849-1
Protection class IP64
100 % air-cooled
Ambient temperature up to 40°C
4 mounting positions
Separability of the laser head and supply unit
3 m fiber length (optional 5 m)
Scalable laser output power from 20 to 70 W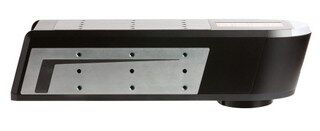 Low power input
Control with external control PC
Standard interfaces: Wide range input from 80 to 240 V8 digital inputs and outputs, External safety circuit acc. to PLe, communication interface (USB 2.0)
Software package included
Remote Diagnostics tool
Predefined parameter sets
UV Laser: DPL Lexis Marker (2W)
The Lexis Marker operates at a wavelength of 355nm in the ultraviolet (UV) spectral range and offers new opportunities for the marking of many materials. This laser is suitable especially for the precise marking of plastics and glass. The marking is produced by a very low heat. This way, even highly sensitive products can be marked extremely gently and in a very high contrast without the thermal and mechanical stress of the material. The laser works with thermoelectric air cooling instead of high-maintenance air/water or water cooling so that time-consuming maintenance work and expensive downtimes are avoided. The system represents a solution in accordance with laser safety class 4. For operation in accordance with laser safety class 1, ACI Laser GmbH also provides complete solutions in the form of lasers in conjunction with different manual workplaces.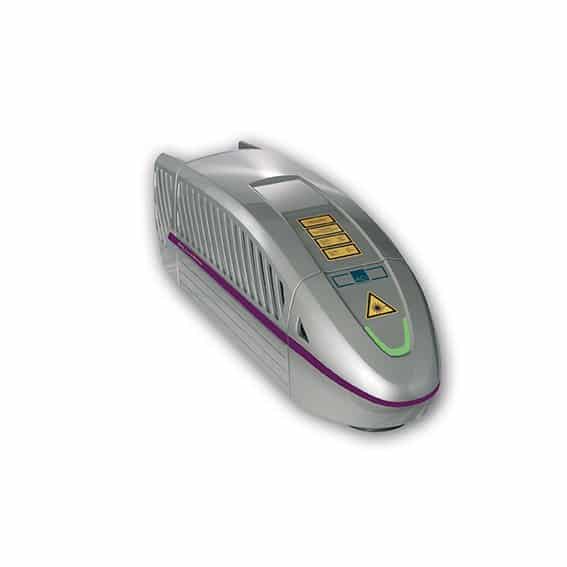 Fields of application – The Diode lasers can be used either at a manual workplace or as integration components in an automated system.
Capabilities
The main area of use is in the high contrast marking of plastics and glass
Particularly suitable for markings with a low heat input
Extremely fine and precise markings possible
Stable operation thanks to thermoelectric air cooling
Green Laser: DPL Nobilis Marker (5W)
The Nobilis Marker, a Green Laser, operates at a wavelength of 532 nm in the visible spectral range. Because of the small spot diameter, filigree markings are possible and in addition, only a small area of material is thermally affected. The laser is perfectly suitable for high contrast markings on plastics. But also copper, gold, or generally high reflective materials can be marked quickly and precisely. The integrated thermoelectric air cooling ensures long system run times without high maintenance work.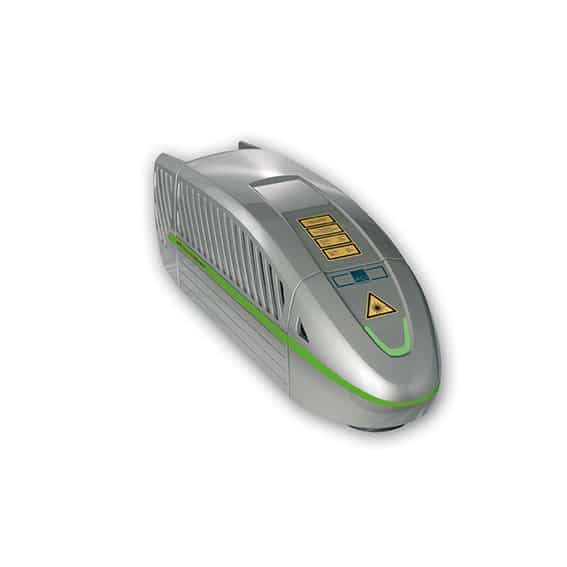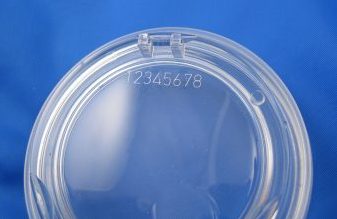 Capabilities
Ideal for high contrast markings on plastics
Integration of all components required for operation in one single housing
Fast thermoelectric air cooled marking laser with high precision
Easy integration into existing production lines thanks to its small dimensions
ACI Laser Workstations
Complete your laser solution with an automated workstation from ACI Laser Marking Systems.
Want To Learn More? Get In Touch!