Thermal Inkjet Printer (TIJ)
Get In Touch To Learn More!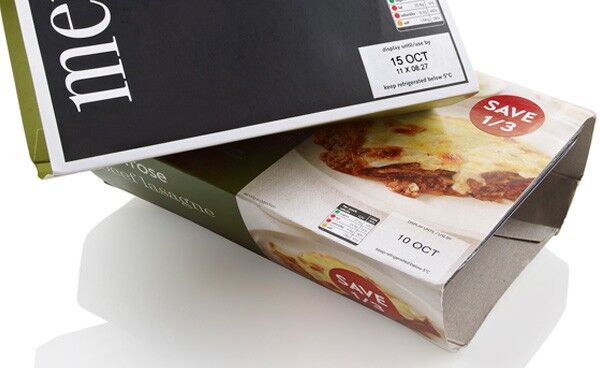 The Domino G50i – Simple Installation, Configuration and Operation
The Domino G50i is an entry-level Thermal Inkjet Printer (TIJ Printer) and is an excellent choice for coding text, logos, barcodes, and variable data on both primary and secondary packaging. Its design emphasises ease of use and allows for hassle-free self-installation, straight out of the box, with no technical expertise required.
The G50i comprises two main components: the print head and the 5-inch colour display touchscreen. The single remote print head accommodates a single ink cartridge, facilitating the emission of ink for producing crisp, high-resolution codes on a variety of substrates, including both porous and non-porous materials like paper and card. It can be installed either horizontally or vertically, providing added flexibility for seamless integration into existing production lines. Cartridge replacements are a breeze, taking less than 20 seconds and requiring no tools.
Compact Design
Effortlessly integrates into your current production facilities.
Seamless Integration into Production Lines
A purpose-built plug-and-play solution catering to a range of installation requirements.
Simple Operation
The system operates without the need for servicing. Cartridge replacement is a quick and uncomplicated process, taking less than 20 seconds.
Company Developed Inks
Domino's proprietary ink formulation delivers sharp contrasts and rapid drying.
introducing the Domino Gx-Series Thermal Inkjet Printer
The Gx-Series Thermal Inkjet Printer (TIJ Printer) range offers exceptional versatility, seamless integration, and user-friendly operation – making them a perfect match for a wide range of printing applications and substrates. Equipped with cutting-edge networking technology and capable of producing high-quality graphic codes, the Gx-Series Thermal Inkjet printers excel not only in batch and date coding but also in handling complex code formats, check-weighing tasks, and track & trace applications across the FMCG industries.
The entire range, except for the G20i, is fully compatible with Industry 4.0 standards through the utilisation of Domino Cloud, which enables remote functionality, granting access to essential data and tools to enhance packaging and processing system management.
If you are searching for a coding solution designed for high-resolution printing at high line speeds, while ensuring complete reliability, the Gx-Series Thermal Inkjet Printers (TIJ Printers) can fulfuil your requirements.
Our customers include some of the biggest names in global manufacturing in such sectors as Pharmaceuticals, Medical Devices, Food, Beverage, Dairy, Construction Materials, and Aerospace among others.
Precise. Legible. Coding. with Thermal Inkjet
Gx150i – Tailored for fast-moving consumer environments found in sectors such as food, beverage, industrial, healthcare, and pharmaceuticals, the Gx150i Thermal Inkjet Printer delivers high-resolution, high-speed coding. It's adaptable mounting positions and compact print heads simplify production line integration. The 7-inch touchscreen, complete with an intuitive user interface, enables effortless, error-free operation and direct data input.
Gx350i – The Gx350i Thermal Inkjet printer stands as Domio's coding expert for multi-print head operations, swift data transmission, and demanding controlled (IP64 rated) environments across a spectrum of industries. With flexible mounting options and compact print heads, it streamlines production line integration. The 10-inch touchscreen, equipped with an intuitive user interface, facilitates smooth, error-free operation and direct data entry.
Gx-OEM – The Gx-OEM is a versatile and adaptable Thermal Inkjet printer (TIJ printer) designed for seamless integration with packaging machinery, perfect for installation within control cabinets. All operations, including label creation and editing, can be executed on-board via the user's HMI. The compact print heads conveniently fit onto production lines and can be mounted up to 25 meters from the controller.
Domino G-Series – Thermal Inkjet Printer
If you are in search of a coding solution that offers flexibility, seamless integration into your production line, and is engineered fo rhigh-resolution printing at rapid line speeds, all while maintaining impeccable reliability, then the Domino G-Series Thermal Inkjet printer (TIJ printer) is the answer.
The modular configuration of the G-Series allows it to evolve with your evolving needs. You can have up to four individual print heads, each managed by a single controller, which can be customised to operate on multiple production lines or product large-format messages, ensuring that your printer configuration adapts to your production requirements. The intelligent i-Tech features and smart cartridge functions ensure straightforward operation, enhance production planning, and reduce errors, ultimately saving you both time and money.
Furthermore, as G-Series Thermal Inkjet printer controllers do not demand regular essential maintenance, your line efficiency experiences a significant boost.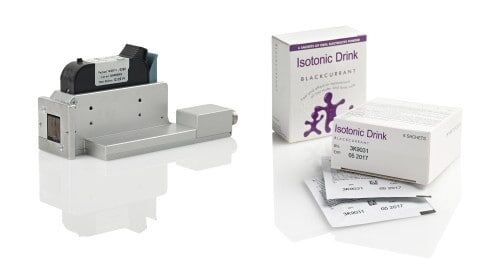 G-Series Printer (TIJ) Variants
G130i– the ideal solution for simple coding requirements on all substrates and print heights up to 25.4mm managing up to 2 production lines with all the benefits of the innovative i-Tech features.
G220i– meets a wide range of applications utilizing 4 print heads for 50.8mm maximum print height on up to 2 production lines. Alphanumeric texts in various possible fonts and all actual 2D bar codes enable industry-standard code formats for enhanced traceability. Networking is enabled with Ethernet.
G230i– meets a wide range of applications utilising 2 print heads for 25.4mm maximum print height or 12.7.mm print height on 2 production lines. Alphanumeric texts, using any True Type Font, is possible. Industry-standard 2D bar codes are available enabling enhanced traceability. Networking is enabled with Ethernet for further integration
G320i– all the flexibility G-Series has to offer for the most complex demands with additional management of 4 production lines operating simultaneously.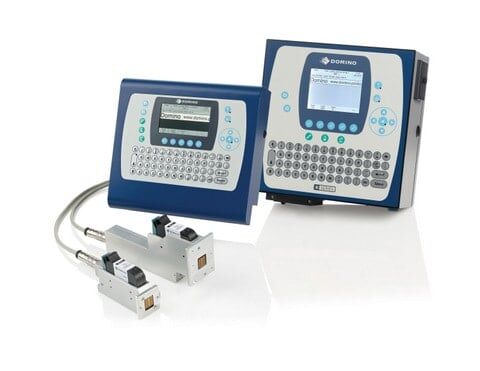 NEW

– OEM Board – Specifically designed to be used by Original Equipment Manufacturers (OEMs) and Integrators, the G320i OEM Board can work seamlessly within the target system and HMI control environments. With four print heads in four different print group settings, it provides OEMs with a wealth of configuration opportunities that our competitors simply cannot match. And with our two print head options -⁠ standard and low profile -⁠ you get the flexibility you need to enable this robust and high quality machine to work comfortably within any environment.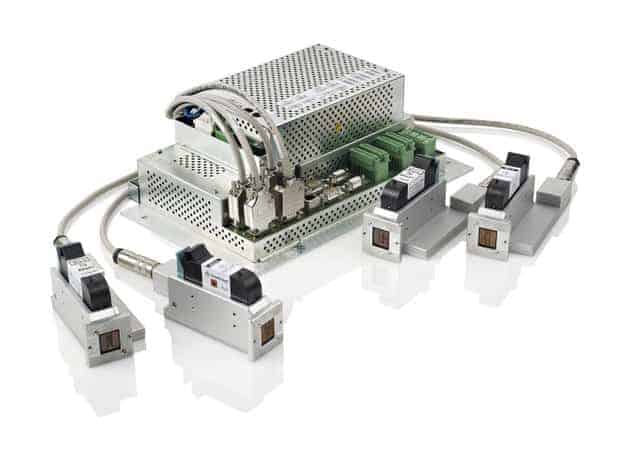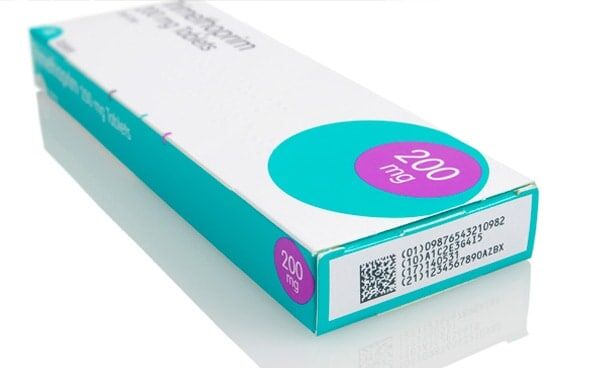 Key Benefits
Specialized for high-resolution printing, Domino's Thermal Inkjet Printers G-Series has many benefits to offer:
High speed /resolution printing that keeps up with the fastest production environments.
Clean, minimal amounts of ink used per code, many food packaging inks available within the range.
Superior print head technology provides exact drop placement and high print quality using our Water and Ethanol based inks.
Easy to use printer with minimal training required to set up, operate, and maintain.
Minimal production disruption: Cartridge replacement is easy, service free with virtually no maintenance.
Reliable and flexible modular solution that can grow with your future requirements.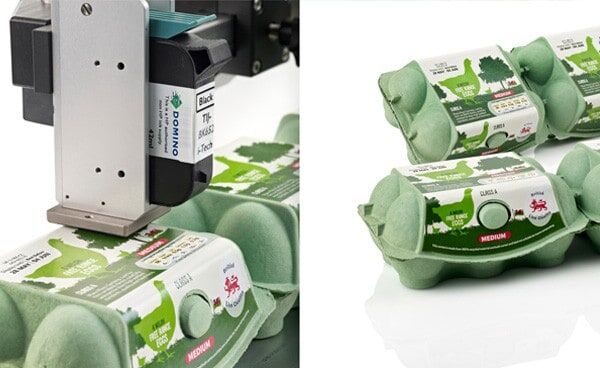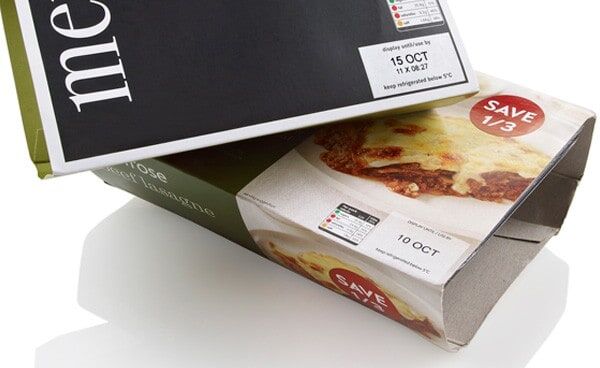 Want To Learn More about our Thermal Inkjet Printers? Contact Our Team Today!