Modern Code Inspection System
The R-Series is the smart code inspection system range from Domino, created and optimised to work with our range of printers. Now it is easier than ever to check every code and detect any issues before they have any impact on your production.
The R-Series eliminates labour-intensive manual inspections, reduces the amount of scrap, and helps to avoid the expense and brand damage associated with product recalls. That's what we call smart.
Code With Confidence
Ensure readability of every code
Eliminate Scrap
Avoid potential costs associated with scrap and recalls
Automate Code Verification
Eradicate costly maunal inspections
Powerful by design – Everything from a trusted single source
Coding and coding inspection from the same supplier? It just makes sense!
Easy installation and integration with the coding system
Optimised for Domino fonts and print characteristics
Common Domino user interface to minimise the learning curve
The system is designed to integrate with and accommodate future Domino upgrades
And last but not least, a single supplier means one single contact point for your entire coding and inspection system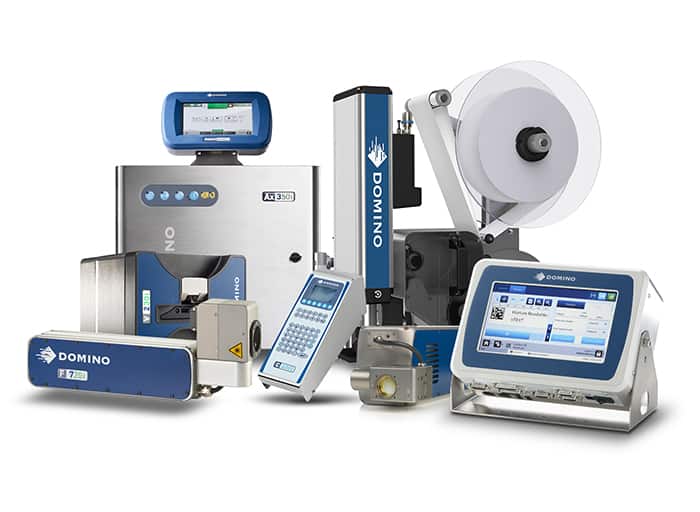 R550 – Code Verify
Code with confidence with the complete code verification solution. Get full protection and achieve the performance and product validity that your production needs.

R350 – Code Quality
Don't need to check code accuracy? The R350 detects some of the common print issues and ensures Machine Readable Codes readability.

R150 – Code Check
Our entry-level option for reduced code inspection needs. THe R150 inspects the presence and position of the code for basic protection.
Chat With An Expert
The R-Series is the ideal vision system for Domino printers. If you're investing in the reliability and durability of a Domino coding solution, be sure to safeguard your production output with a dedicated Domino Vision System.