Fibre Laser System
The Domino F-Series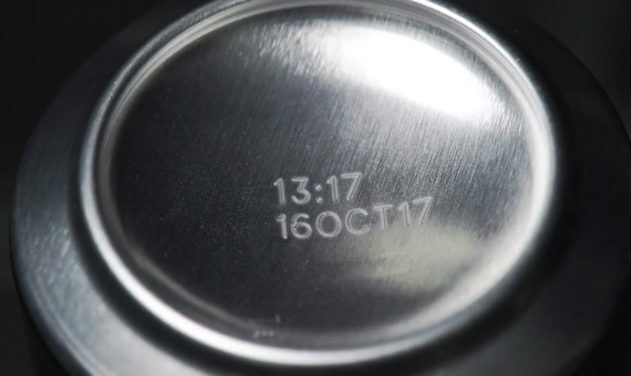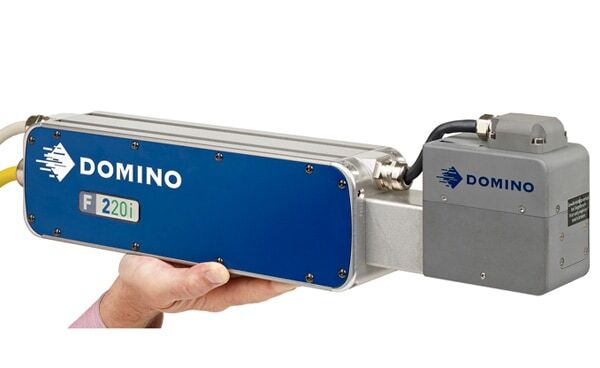 High performance
With the Domino F220i fibre laser system you can permanently mark a wide range of materials, such as metal, plastics and flexible packaging with the utmost precision. It can produce unlimited lines of texts, graphics, and is ideal for 2D data matrix codes. The F220i is equally suited for static/intermittent coding and "mark-on-the-fly" applications.
Fibre laser systems are very popular with our customers in the Life Sciences, Agriculture, Extrusion, Food & Beverage industries.
Maximising performance, extending possibilities
Domino's F220i fibre laser coder (20W) is second to none for achieving crisp, sharp codes. The combination of a very fine spot and high pulse power peaks of more than 12kW ensures that your products are marked with utmost precision. This fibre laser machine makes it easy to engrave metals and micro process harder materials but equally the F220i is fine enough to achieve a more delicate touch.
With the help of its unique capability to tailor the waveforms specifically to your application requirements, it is now possible to achieve better contrast and code quality on your packaging materials.
As with all laser systems the F220i offers 21 CFR part 11, GAMP compliance, and validation packages for our pharmaceutical customers.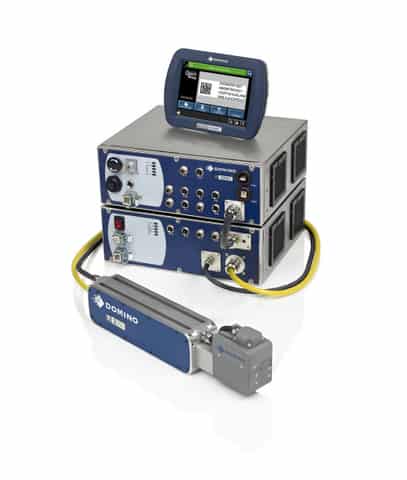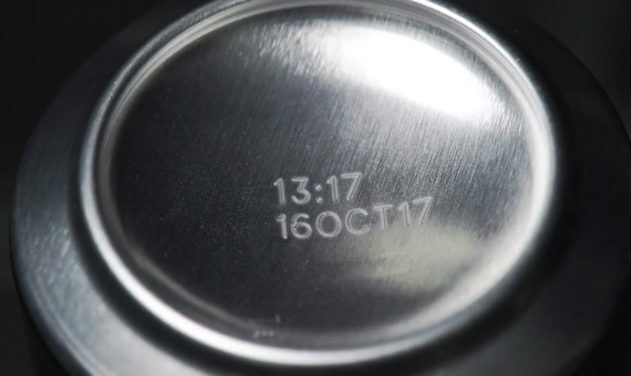 Coding That Lasts At Top Production Speeds
The F520i fibre laser is a reliable and efficient coding solution, designed for high-quality, abrasion-resistant marking on foils, metals, and sturdy plastics. It is the first choice for manufacturers within the food, electronics, automotive, and pharmaceutical industries, due to its ability to code large amounts of high contrast characters at top-line speeds.
High-Quality Coding – F520i
The F520i laser coder (50W) from Domino enables your business to create consistently high-quality codes, even on high-speed lines, while also eliminating unnecessary waste. Designed for a 24/7 production process the F520i is energy efficient due to its newly designed cooling system.
Its unique 3D power concentration creates short, intense pulses which results in clear and permanent markings with high contrast. The F520i can create codes up to 600m/min, especially on challenging surfaces, such as the concave of a can. The F520i's IP65 rating ensures it can withstand harsh environments ensuring uptime is maintained.
F720i – The laser coding solution for beverage cans
The F720i is Domino's latest addition to its range of high performance, high-speed fibre lasers. Designed to deliver clear, legible, and durable codes on aluminium cans, and with an IP65 rating, the F720i fibre laser is especially suited to withstand the harsh production environments and high-speed coding demands of the beverage canning sector.
Capable of delivering high-quality codes at line speeds of 600 m/min. The unique 3D power concentration can achieve this kind of superior coding through coding with short and intense pulses, which significantly increases the marking speed while also resulting in a high-resolution mark even on the most challenging of surfaces, such as the concave surface of the bottom of a can.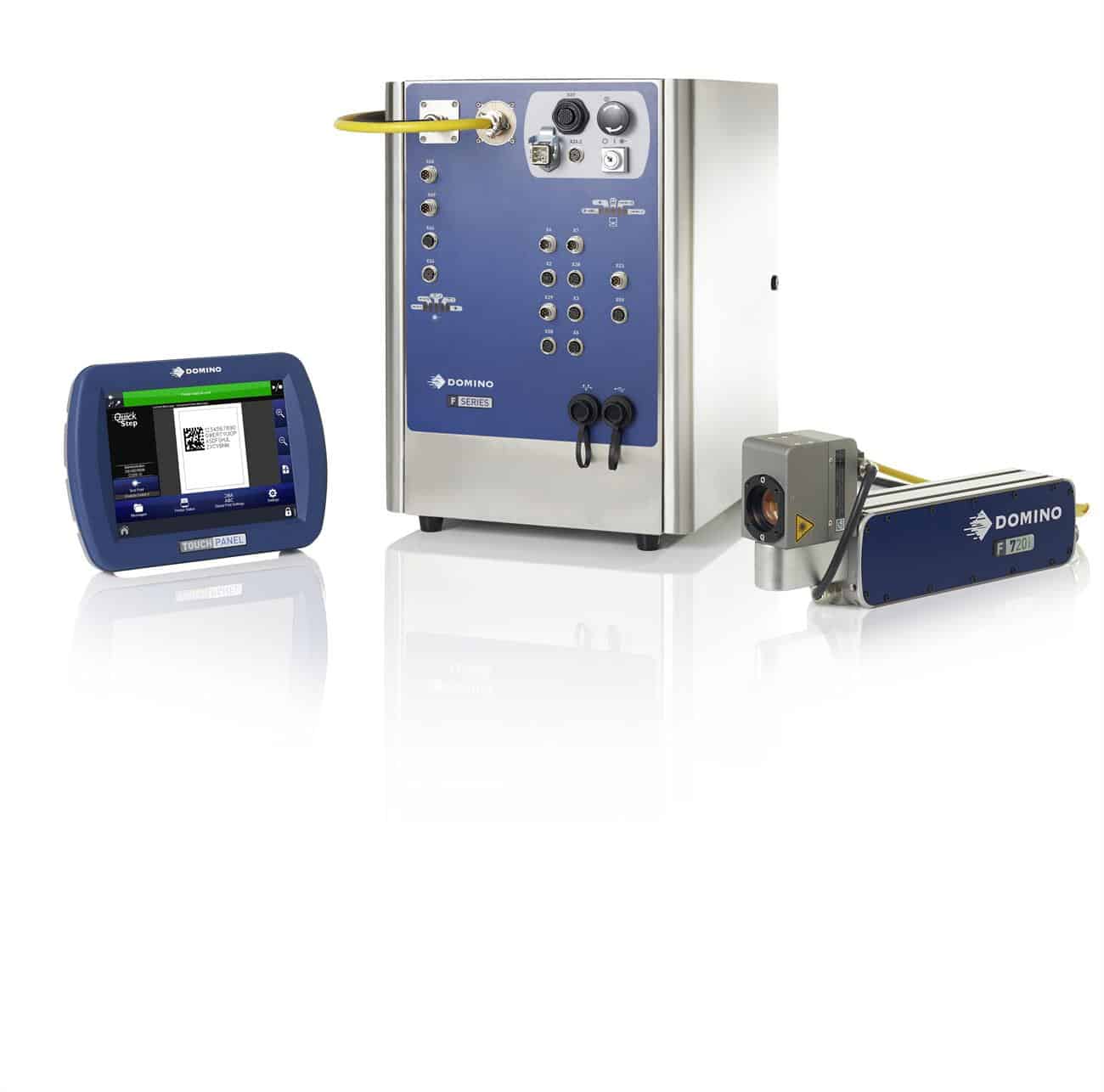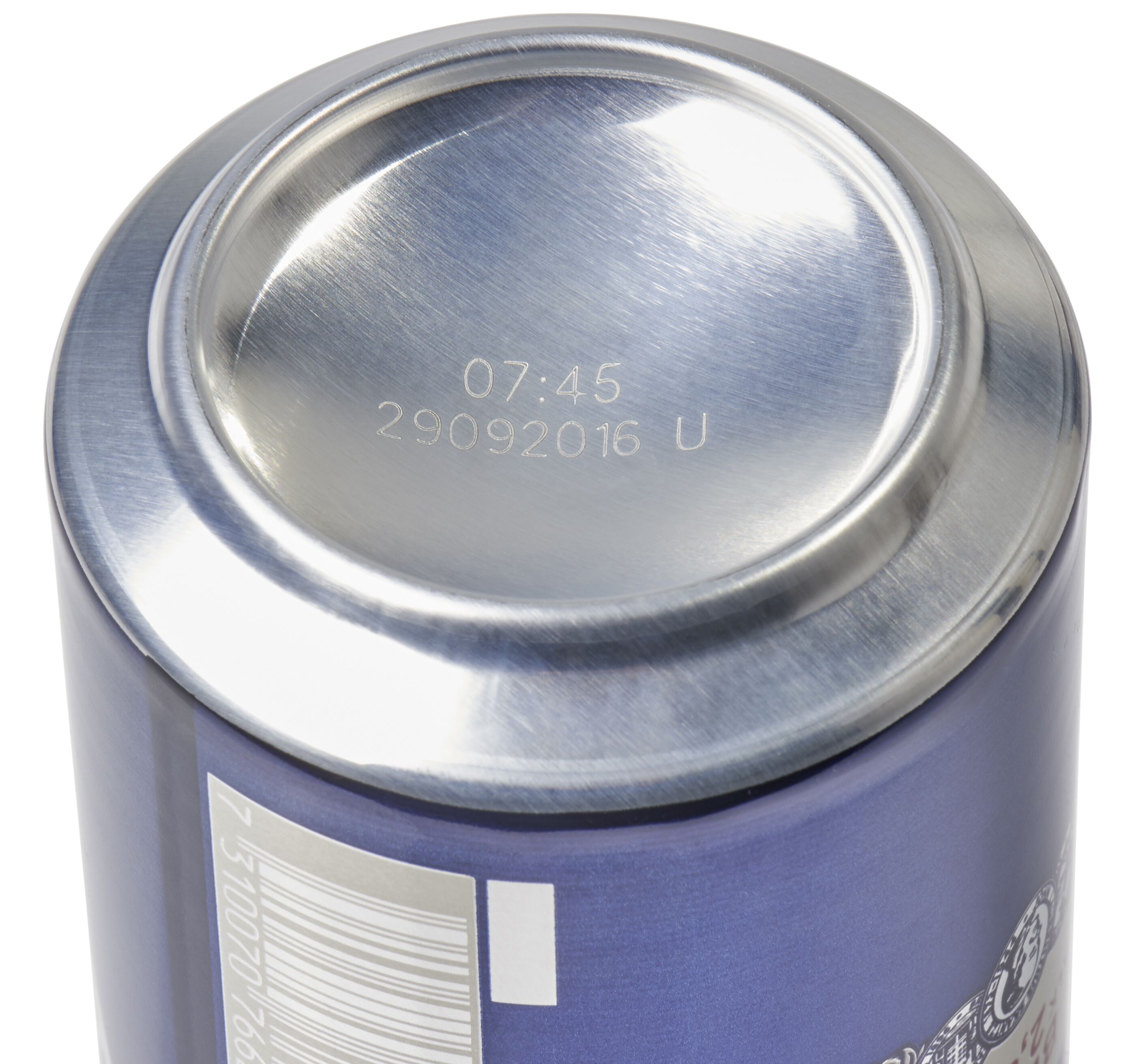 "At Domino, we are continually looking to set new industry standards with our laser coding technology, and the introduction of the F720i continues to stretch the boundaries of innovation to deliver ever greater operational efficiencies for our customers."
– Russell Wiseman, Global Beverage Sector Manager
Fibre laser efficiencies
'Built to last' is the motto for all Domino laser systems. The F-Series laser combines robustness with a very long life of the fibre ensuring high productivity. It is economic, efficient and resource-saving not only because planned maintenance routines are not necessary but also because it does not produce any heat and thus ensures a gentle operation and long life.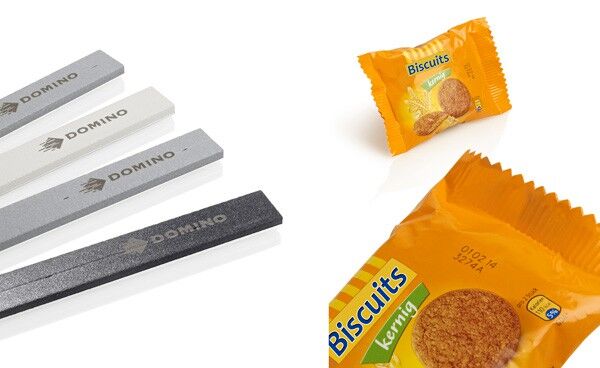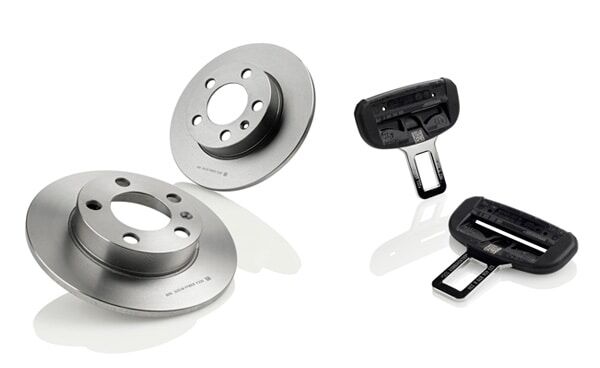 High flexibility – for quick and smart installations
The F-Series fibre laser is the most compact when it comes to overall dimensions – so you can benefit from an optimum footprint when it comes to integrating the laser into your production environment. It incorporates the flexible i-Tech scan head that can be rotated in multiple directions and the integrated mounting rails making it easy to install the laser even where space is limited.
Key Benefits
High coding accuracy, crisp and sharp codes on metals, plastics and flexible packaging
Adjustable waveform can be tailored to specific application requirements
Very fine spot for utmost precision, ideal for static and mark-on-the-fly applications
Compact sizing and flexible integration options
Very long expected laser life of approx. 100,000 hrs
Lasting performance without planned maintenance routines ensuring high uptime
Capabilities:
Plastic – Flexible
Foil – (Coated/Printed)
Plastic – PVC
Plastic – Rigid
Metal – Printed
Metal
Contact Us To Arrange A Demo or To Learn More
Laser Fume Extractors
Domino DPX Extractions Systems designed for laser coding applications