Print and Apply Labelling Systems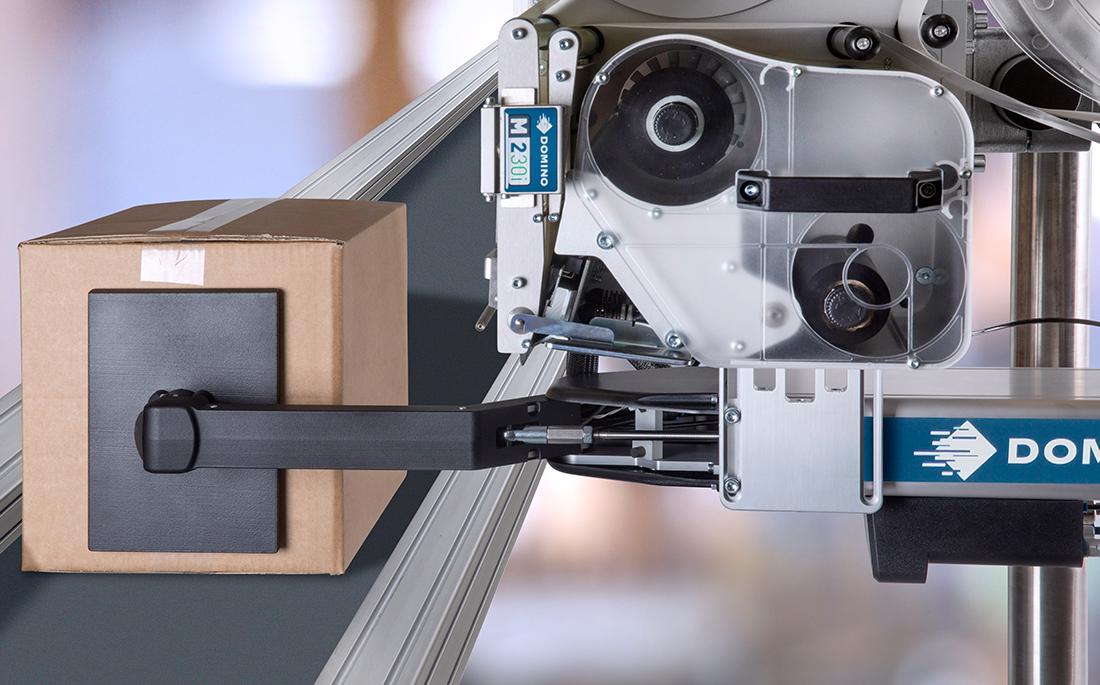 The M230i-S&SP
Flexible and reliable automated Print & Apply Labelling Systems for your production line
The M230i-S&SP Print & Apply Labelling Systems provide a new level of safety to automated front or rear labelling without compromising performance. With an integrated Autostop feature, operator safety is enhanced. In addition, a compact footprint and flexible design makes the system adaptable to your specific needs now and far into the future.
In order to be as flexible as possible, two models (the M230i-S and M230i-SP Print & Apply Systems) are available. Factors that determine which model is more appropriate for you are:
Desired throughput
Label orientation
Space availability
Operator comfort and availability
For total peace of mind, we offer genuine Domino consumables. These are designed and developed especially for Domino printers, to maximise print quality and significantly reduce unplanned downtime. Agreed scheduled deliveries through Domino's SafeSupply ensure you use the genuine consumables required to keep producing, without costly last-minute rushed orders.
Our print and labelling systems customers include some of the biggest names in global manufacturing in such sectors as Pharmaceuticals, Medical Devices, Food, Beverage, Dairy, Construction Materials, and Aerospace among others.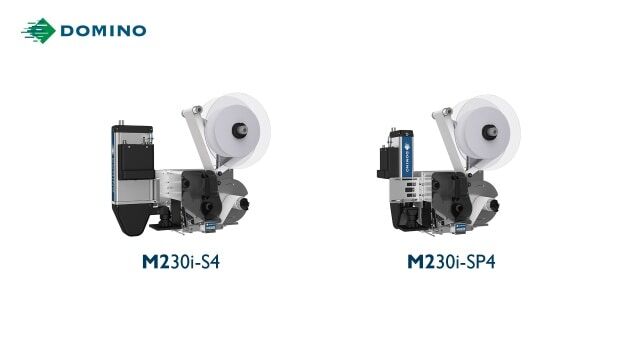 ]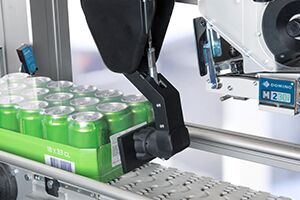 Longer uptime for a maximum productivity
Designed with system intelligence to deliver increased production uptime.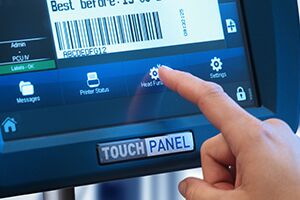 Operator usability at its best
With an intuitive UI, easy navigation, and tool-free consumables changes, the user experience is consummate.,
Domino M-Series Print & Apply Labelling Systems
Domino M-Series i-Tech print and apply labelling range offers you the ultimate modular label coding system for your production line. Configure the applicator to suit your specific labelling application: Tamp Wipe, Blow, Corner Wrap, Side/Front, and Pallet Labelling.
Whether you need traceability or labelling compliance, Domino's M-Series Plus Print & Apply Systems range is the truly flexible way to introduce print and apply label applicator solutions onto your production line.
Based on the M230i class-leading printer, the M-Series standard range offers you the ultimate modular label-coding solution, from a standalone unit to more complex integrated systems. The modular design ensures that the solutions can be tailored to your specific needs, using an ergonomic approach for your comfort and safety. A wide range of standard configurations makes your choice simpler and ensures minimum disturbance when fitting into your production line.
Domino M230i – T4/T6 Variant – Print & Apply Systems
Modular and flexible Print & Apply labelling
With the M230i-T4 and the M230i-T6, you will get the smallest and safest Print & Apply solution on the market. Providing a choice of three standard stroke lengths, seven standard non-stick pad sizes, and left or right-hand configuration, the M230i-T4 and M230i-T6 is highly configurable to meet your needs now in the future.
3 reasons to choose the M230i-T4/T6:
Easy to operate – simple operation and unrivalled capability
Lower Total Cost of Ownership – reduced cost and increased efficiency
Improved performance – sets the standard for efficiency
Benefits of Tamp Applicator
Flexible multi-purpose Print & Apply solution
Labelling of moving or stationary products
Accurate & consistent label position
Easy and fast pad changes
Side, top or bottom labelling
Applies last label printed
Industrial robust design
Left and right-hand versions as standard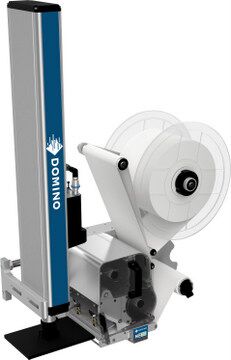 Pallet Labeller Station
For flexible, safe and easy to use pallet labelling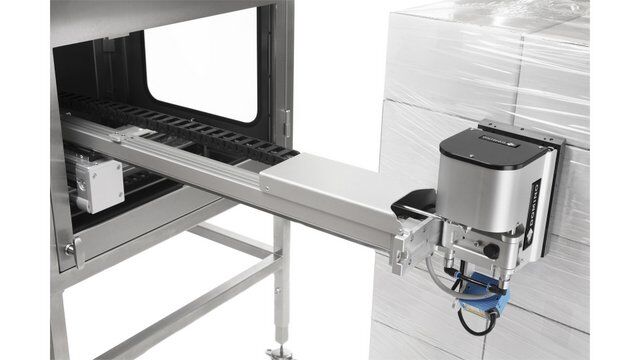 Want To Learn More about our Print & Apply Labelling Systems? Contact Our Team Today!