Boost Efficiency and Accuracy with a Coding Automation Solution!
To learn more about Domino Cloud Coding Automation contact our team!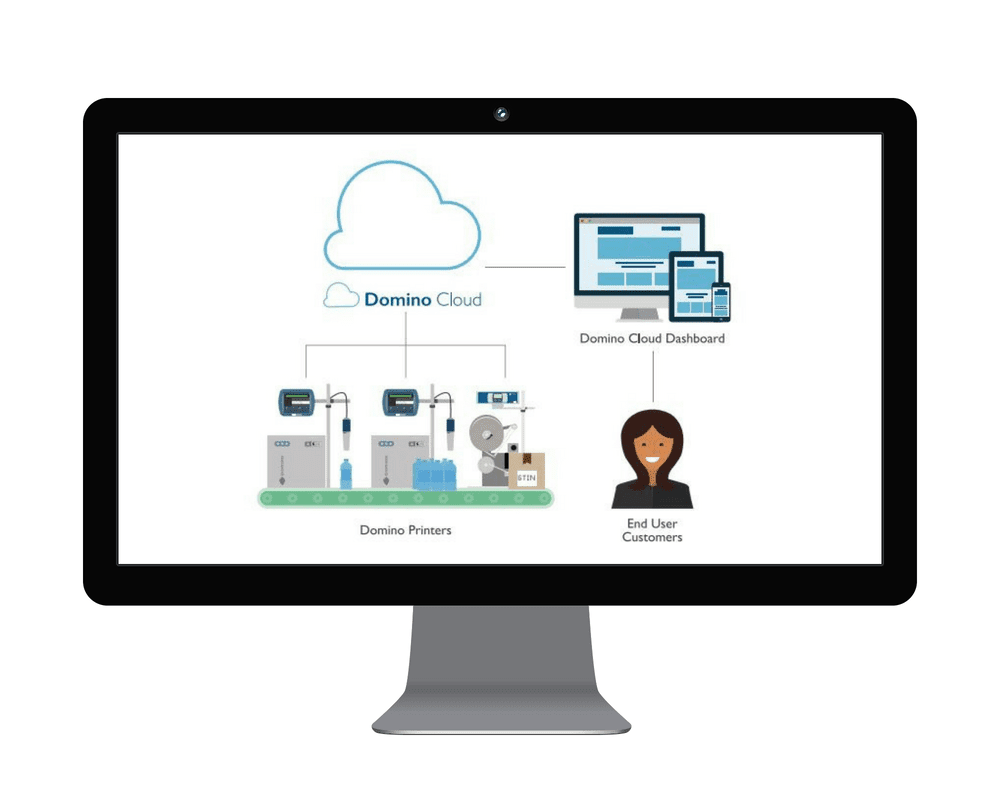 Optimise Uptime with Remote Connectivity and Automated Coding Using a Coding Automated Solution!
In the world of business, the maximisation of production is paramount. Domino assists in safeguarding your products and maintaining a smooth production line, ultimately minimising downtime, reducing servicing expenses, and enhancing overall efficiency throughout the production process, from product creation to palletisation.
As an integral component of the SafeGuard services and support package, Domino Cloud – Coding Automation Solution – offers comprehensive protection for your continuous inkjet coder. It empowers you to proactively maintain your printer and efficiently address any issues through remote diagnostics, event alerts, and email notifications, thus ensuring a continuous and efficient production process.
Benefits of a Coding Automation Solution
Enhance Productivity
You will receive timely alerts when faults are detected or replacements are required, enabling you to achieve maximum uptime on your production line.
Enhance User-Friendliness and Operational Efficiency
You can readily access and comprehend print statistics, empowering you to utilise them for Overall Equipment Effectiveness (OEE) monitoring.
Enhance Peace of Mind
You can have the confidence that your printer is operating smoothly without issues, and you can effortlessly access information about printer performance.
Want To Learn More about the benefits of a Coding Automation Solution? Contact Our Team Today!