Digital Printing Press for Labels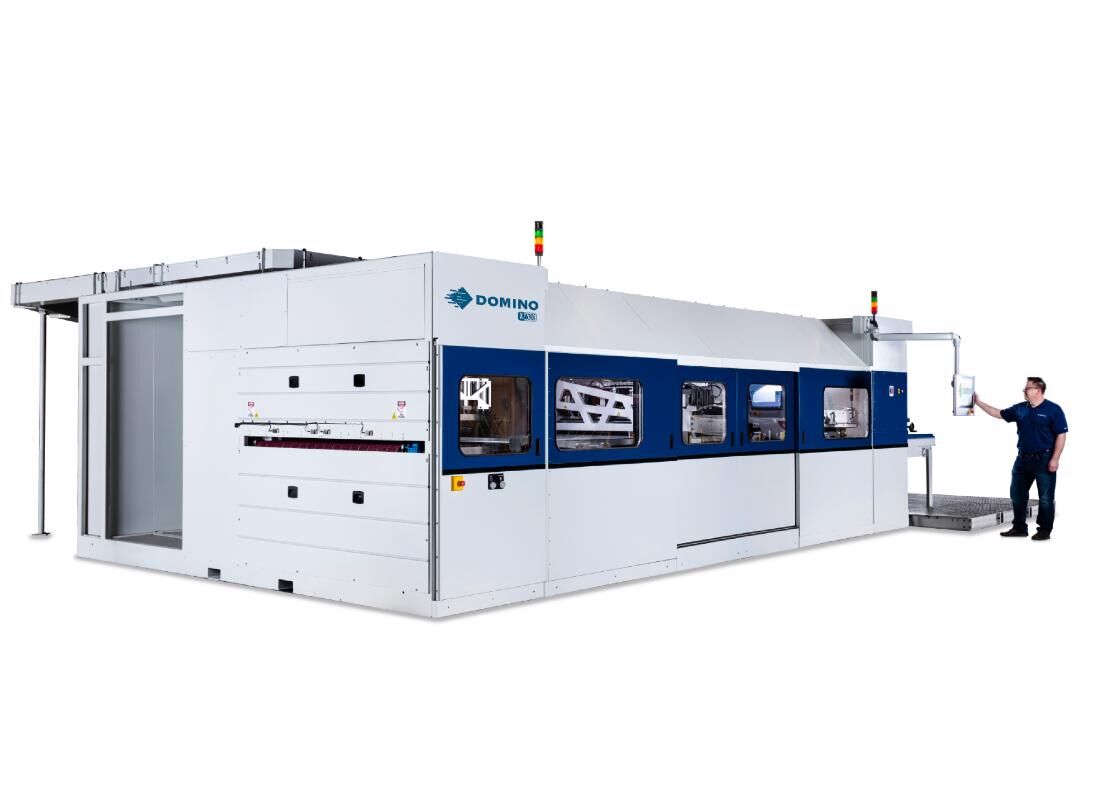 Introducing the x630i – Single Pass Digital Printing Press
Enables you to profitably develop short and medium run market opportunities
The new business model for corrugated box printing
The Domino x630i is a single pass digital press that prints up to 75m/m (246ft/m) or 4,500 sheets per hour, with 600x600dpi print resolution and a maximum sheet size of 1,600 x 3,000mm**. It includes a servo-controlled leading-edge bottom feeder for continuous feed operation, cleaning, inspection, unique vacuum sheet transport, drying with either bundler and stacking output options.
The X630i is based on Domino's proven Generation 6 inkjet platform, now approaching 1,000 industrial installations. With over 40 years of inkjet development experience, the X630i includes unique Domino Intelligence Technology or i-Tech components combining to create a system which is flexible and reliable. i-Tech CleanCap is an automated inkjet cleaning and capping solution for reduced maintenance. i-Tech ActiFlow provides continuous ink recirculation, for more consistent print results. i-Tech StitchLink achieves precise print head alignment to deliver the highest quality print results.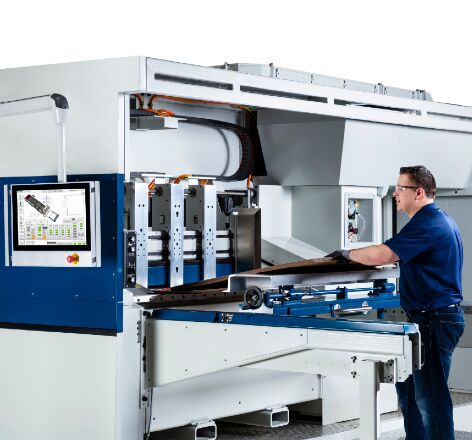 The most versatile Domino AQ95 aqueous ink set, including i-Tech PolyM with unique polymeric particles, combines the ability to reliably print on to coated and uncoated corrugated stock, but without the need of a primer or separate bonding agent, while at the same time, still providing food packaging compliance.
*900mm x 1,500mm (36″ x 60″_ sheet size
**maximum image size is 3,000mm x 1,345mm (118″ x 53″)
The N730i
Delivering consistent exceptional print quality at the highest operating speeds
Using Domino's latest Generation 7 inkjet technology platform, the N730i digital colour label press is equipped with the revolutionary Brother BITSTAR 1200dpi resolution print head. It has been designed to provide a system that delivers exceptional print quality at high production speeds with outstanding reliability.
Utilising a combination of the smallest drop sizes of 2.1pl and nominal drop sizes of 2.8pl and 3.3pl, the Brother BITSTAR print head provides consistent ink density across the image. This means sharper edges and smoother gradients for exceptional print quality. Unique and patented triple-layer polycrystalline micro piezo technology minimises cross talk and delivers precise nozzle control for optimum drop placement accuracy and superior print results.
The N730i digital colour label press is so easy to use, incorporating the new Domino SunLight Graphical User Interface (GUI) which is flexible, completely intuitive, and highly configurable. Combined with Domino's renowned and enhanced i-tech intelligent technology features, the N730i delivers improved efficiency, use, function, and reliability leading to increased output, and improved profitability and investment return.
For more information chat with an expert today.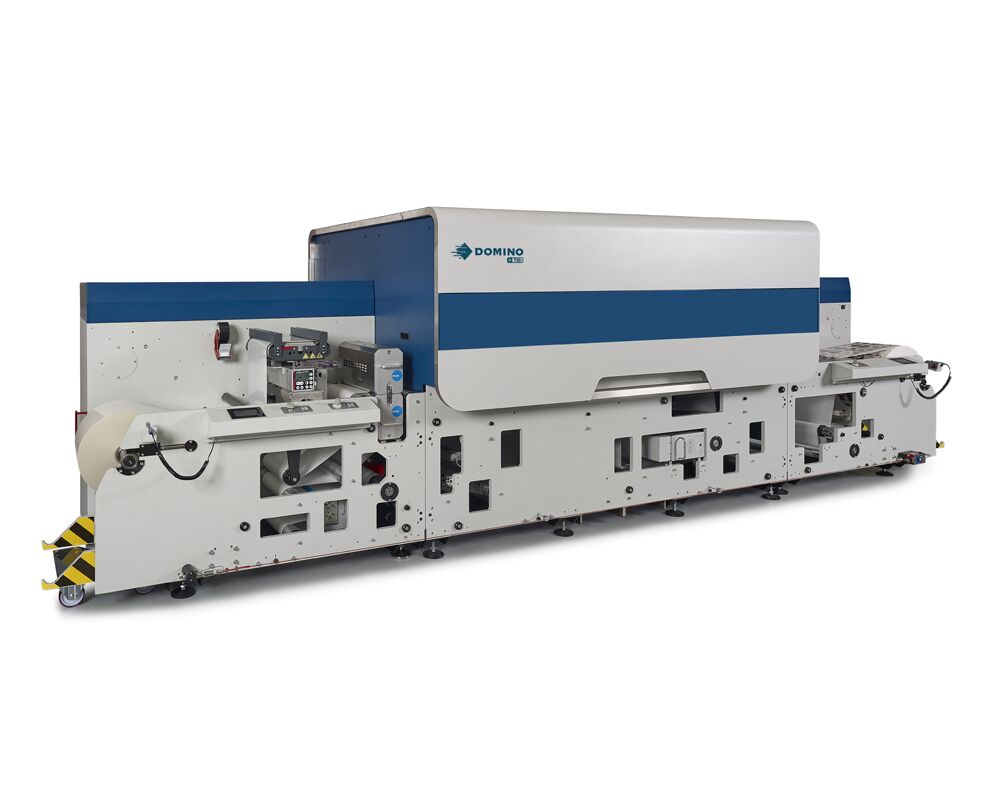 N610i Digital Printing Label Press
Combines the productivity associated with flexo with the flexibility offered by rapid job change digital technology.
The Domino N610i, with industry standard 333mm (13") print width, up to 7 colours including opaque white, 600dpi 'native' print resolution and operating speeds up to 75m/min (246ft/min) is the only label press that combines the productivity of flexo printing with the flexibility offered by rapid job change digital technology.
During a 30 minute flexo make-ready, the N610i could produce up to 2250m of print. This could be 10 new customer jobs secured by your reduced lead times. This offers label printers an investment that provides added potential for greater sales growth and increased profitability, whilst reducing production cost and complexity.
The N610i uses vibrant UV curable inks designed for a range of industry standard self-adhesive label stocks including coated paper, polyethylene and polypropylene, normally without the need to prime. Key applications include industrial, security, health and safety, automotive, chemical, personal care and pharmaceutical labels.
N610i integration module
The N610i integration module can be supplied as part of a conventional printing system. This may include flexo stations before and after the N610i module as well as screen and foiling stations. This meets a wider range of product design needs but still provides digital quick change for multiple SKUs.
The N610i integration module enables our customers to configure a digital hybrid press that meets their business needs.
For more information, visit the N610i dedicated microsite N610i.com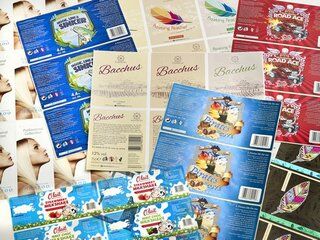 Key Benefits:
The highest productivity – with print speeds of up to 75m/min (246ft/min), the N610i will accept 340mm(13.4") wide media with 1m(39") diameter input and output rolls for maximum throughput.
The most consistent print results – Domino's unique intelligent Technology i-Tech features are what really makes the Domino difference, delivering consistent print results job to job.
The best digital ink jet quality – with 600 x 600dpi native resolution, the N610i is the ink jet label press with the highest native print resolution on the market.
ActiFlow – this innovative ink circulating system maintains a constant ink temperature and removes any dissolved air in the ink delivering consistent print colour and superior reliability.
CleanCap – this revolutionary automated print head cleaning and capping station maintains constant print nozzle performance delivering consistent print results and minimal downtime.
StitchLink – using micro-motor controller technology the print heads are aligned to micron levels of precision during installation, enabling seamless print across the full web width.
Want To Learn More about our Digital Printing Press? Contact Our Team Today!