Revolutionise your business with the Domino single-pass corrugated digital inkjet press
The expanding realm of eCommerce requires increasing printing capabilities, and relying solely on analogue printers may prove insufficient. To meet stringent deadlines and cater to a growing number of online brands, printing companies should consider embracing digital corrugated box printing.
Get In Touch To Learn More!
Embrace a Digital Future
Introducing the Domino X630i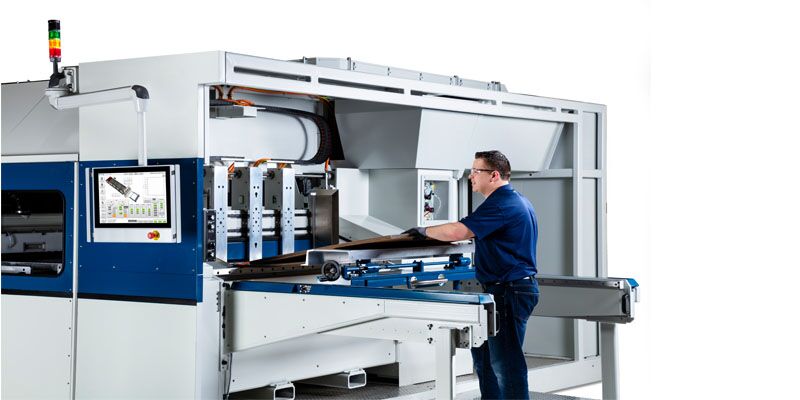 Hear it from a Domino Custor
Domino had the opportunity to discuss the impact of adopting the Domino X630i corrugated press on Independent II, the first customer in North America. Finn MacDonald shared insights into how going digital has revolutionized his business.
"Unmatched Flexibility" – Addressing Modern Customer Expectations
As eCommerce continues to reshape industries, customer expectations undergo significant shifts. In an era of heightened competition, brands are striving for a competitive edge, encompassing quicker delivery times, distinctive branding, and the ability to deliver the right inventory volume on-demand, all while maintaining competitive pricing. In the corrugated packaging and printing sector, meeting the demand for high-quality printed packaging swiftly is paramount. Digital Printing, with its capacity to print multiple Stock Keeping Units (SKUs) per hour, empowers printers to not only meet but exceed these expectations.
The Demand for Digital
Traditional analogue methods occasionally find it challenging to keep pace with the intricacies of contemporary requirements. In contrast, the Domino X630i digital corrugated press enables you to precisely fulfill customers' desires promptly. With its improved capabilities, you can increase your printing output while providing a greater range, such as seasonal packaging. This digital solution allows for heightened responsiveness to the continually evolving demands in the packaging landscape.

New Business Prospects
"We are substantiating the capability to bring products to the market with the rapidity that consumers require; to consistently offer them a variety of performance and quality choices, as per their demands, and to effectively manage that intricacy at a reasonable cost." – Finn MacDonald, President, Independent II
Investing in the Domino X630i printing press not only revolutionizes your printing capabilities but also significantly enhances your workflow, enabling you to accomplish more tasks swiftly and cater to a larger customer base. It facilitates faster responses to customer needs and the fulfillment of requests with shorter turnaround times. Importantly, the X630i provides the flexibility to optimize your inventory for increased efficiency. You can utilize it for short-run, fast turnaround jobs while employing existing machinery for longer-run jobs, allowing you to redistribute production across equipment, thereby enhancing efficiency and overall plant productivity.

Why Chose Domino as your Partner
"If you examine Domino's remarkable success in the global label printing sector, they rapidly became a market leader in that field," states Finn MacDonald. "Now, they are leveraging this expertise for the corrugated industry. They possess a solid track record in digital inkjet technology, innovative solutions, and effective leadership." With nearly 43 years of experience, Domino offers outstanding support, global service, and expertise for clients in the digital printing sector.
Relvolutionising your Business Through Investment
"If there's a printing press we can invest in to enhance our market delivery within the expected timeframe, you have to consider that investment. You evaluate the cost of not taking this step, and in today's fast-paced world, we can't afford to wait. So, we must approach it with a perspective of lost opportunities and gained capacity." – Finn MacDonald, President, Independent II
Investing in digital printing for corrugated boxes introduces the flexibility needed for a company to expand. Enhancing your capacity with a digital corrugated printer not only improves overall production efficiency but also unlocks numerous potential sales opportunities. "A guiding principle on my mind has been ➡️ Everyday digital for the corrugated industry⬅️. What you need is a partnership that allows you to make the investment, and that's the partnership the Domino team provides at all levels. You not only need the technology, but you also need reliability. The X630i has a solid track record of transfer and print technology," says Finn.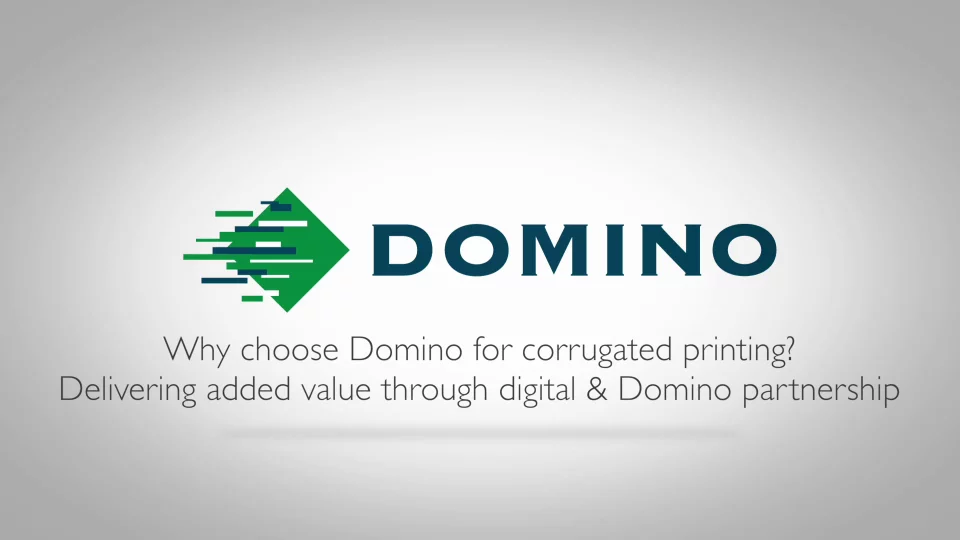 To see how investing in a Domino X630i can help your business grow, click here.
More Details About the Domino X630i
More details about the Domino X630i
Built on Domino's established and trustworthy Generation 6 inkjet technology, which has nearly 1000 installations worldwide, the X630i boasts a compact footprint, measuring only 12m x 7m (38 x 21ft) – excluding the optional stacker. Despite its modest size, we've integrated cutting-edge technology into its design. Our press is ideal for printing on:
Shipping boxes
Shelf-ready packaging
Point of purchase displays
Point of sale displays
Freestanding display units
Fueled by Intelligent Technology
Domino's distinctive i-Tech intelligent technology components collaborate to establish a dependable and adaptable digital printing system. You can achieve elevated productivity levels through the print head cleaning and capping capabilities of i-Tech CleanCap technology. This automated system efficiently cleans and readies the print heads for production within a few minutes, eliminating the need for manual cleaning. This not only accelerates the printing initiation but also minimizes the risk of unintentional damage. Ensure seamless print quality across your corrugated sheets with i-Tech StitchLink micro-motor controllers, precisely aligning each print head for flawless printing. The i-Tech ActiFlow ink circulation system guarantees consistent print results, ensuring reliability across numerous print jobs. ActiFlow technology eliminates the formation of micro air bubbles, enhancing ink-jetting stability by maintaining a constant temperature. Witness Matt Condon guiding you through Domino's intelligent technology: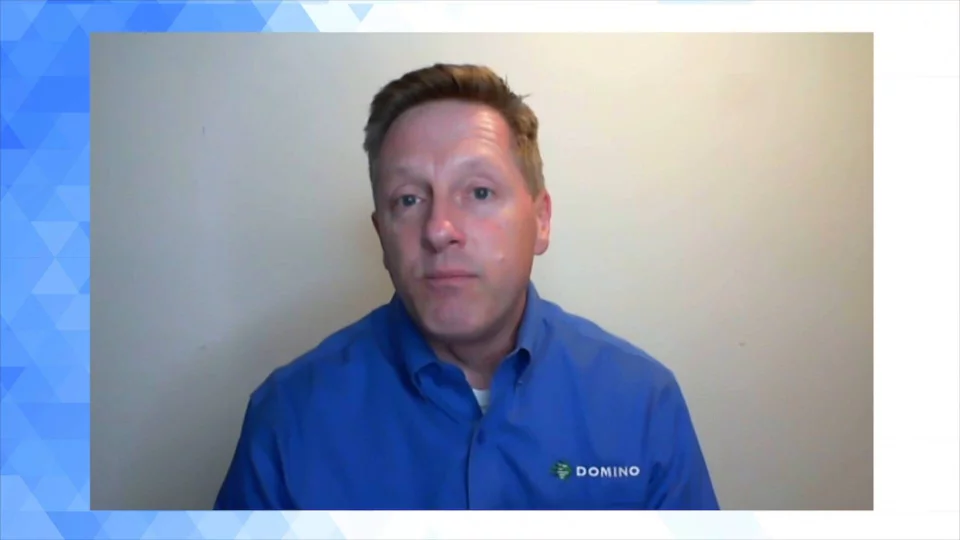 Compliance: Water-Based Ink Set
The X630i employs Domino's groundbreaking AQ95 aqueous ink set. Its distinctive i-Tech PolyM polymeric particles enable printing on both coated and uncoated corrugated topliners without necessitating a primer or bonding agent. Furthermore, it maintains compliance with food packaging standards (Swiss Ordinance, EuPIA, and Nestle compliant), making it suitable for numerous non-direct food packaging applications.
Complete Purchasing Flexibility
For those eager to embark on short-run printing projects promptly, we've streamlined the purchasing process with the Domino In-House Leasing Programme:
Simple and adaptable with competitive low rates
Comprehensive monthly payments covering: X630i, Service, Training, Digital Solutions Programme
No significant upfront expenses or personal guarantees needed
Future-proof trade-in guarantee initiative
Direct interaction with us, eliminating involvement with banks or external leasing entities
Benefit from a global support network tailored to Domino Generation 6 inkjet technology. Skilled local engineers worldwide back over 1000 installations.
>> Experience the Domino service difference today with the X630i <<
Chat To Our Team Today To Arrange Your Consultation