Transform your business with the Domino single-pass corrugated digital inkjet press
The ever-growing world of eCommerce demands more and more printing power and analogue printers alone may not be enough.. To reach tight deadlines and provide for more online brands, printing companies should start to look at adopting digital corrugated box printing.
Get In Touch To Learn More!
The future is digital
In today's market, run lengths are shortening while the number of SKUs is climbing. To meet demand, you must have the capacity to complete quick turnaround jobs. With the rapid growth of eCommerce, this trend isn't slowing down anytime soon. As such, digital corrugated printers will allow your printing business to not only survive but thrive. First and foremost, a Digital Printing machine is simpler to set up than an analogue. Disregarding analogue plates, you can use Print Ready PDF. Print Ready means that it has been prepared for proper reproduction on the digital machine. This eliminates the cost of traditional flexo plates and allows you to take advantage of the growing online trend for quick turnaround jobs like limited releases or subscription boxes. Digital printing's greatest strength is perhaps its efficiency, which allows for faster turnaround times. Digital printing on corrugated boxes means there's very limited lost production time and minimal waste associated with set-up time and make-ready, leading to considerable cost savings. With this efficiency, printers can deliver an increased number of printing jobs, especially ones requiring quicker turnaround, as mentioned above. It's simple too, with PDF workflows that are the standard for today's digital machines and management information systems, digital corrugated printers can handle more products and SKUs without breaking a sweat.
Meet the Domino X630i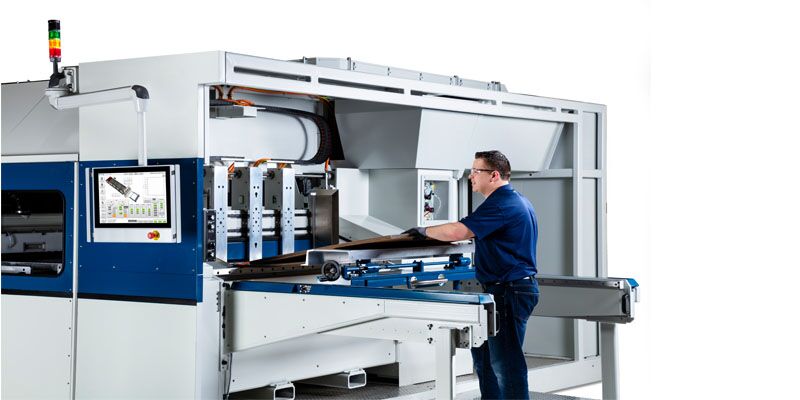 With its power to open new revenue streams, the Domino X630i is your key to digital corrugated printing success. The technology behind the digital print press allows you to plan multiple jobs in the pre-press stage and then run these continuously, printing numerous jobs and SKUs every hour. Short-run, fast turnaround corrugated packaging jobs are rapidly on the rise. With an increasing need for graphics on packaging, brands look to maximise their shelf presence and engage e-commerce customers. With brands also demanding shorter supply chains for security reasons and a faster response to minimise inventory, it is vital to accommodate them quickly and cost-effectively. Printers must provide a complete range of capabilities for their customer bases. This is where the X630i excels, tackling short-run, high-graphic jobs with ease at up to 4,500 sheets per hour. Enabling you to act on short and medium run market opportunities profitably.
Don't just take our word for it
We spoke with Finn MacDonald of Independent II, the first customer in North America to discuss how going digital with the Domino X630i corrugated press has transformed his business.
"A tremendous amount of flexibility" – what customers expect in today's market
When industries as big as eCommerce change, so do customer expectations. With growing competition, brands need all the edge they can get. This includes faster delivery times, unique branding, and having the right amount of inventory delivered on-demand while remaining competitively priced. For the corrugated packaging and printing industry, that means being able to meet the demand for high-quality printed packaging and quickly. Digital Printing, with its ability to print multiple SKUs in an hour, allows printers to meet this demand and then some.
The need for digital
Analogue sometimes struggles to meet the complexity of today's demands. Whereas, with the Domino X630i digital corrugated press, you can deliver exactly what customers want and when they want it. With its enhanced performance, you're able to print more while offering more variety, for example, with seasonal packaging. And you can be more responsive to ever-changing packaging needs.
New business opportunities
"We're justifying this whole ability to deliver products to the market at the speed [consumers] demand; to continue to sell them a range of performance and quality options, which they demand, and to be able to successfully handle that complexity at an appropriate cost".Finn MacDonald, President, Independent II
Investing in the Domino X630i printing press not only transforms your printing capabilities, but it will also dramatically improve your workflow, letting you get more work done quickly and for more customers. You can respond to customers quicker and carry out those requests with a shorter turnaround. Perhaps most importantly, is how the X630i allows you to adapt your inventory to improve efficiency. You can use it to carry out your short run, quick turnaround jobs while using existing machinery to print longer-run jobs, enabling you to rebalance production between equipment and increase efficiency and overall plant productivity.
Why partner with Domino?
"If you look at what Domino has already achieved in Label Printing globally, they became a market leader in that category in a short space of time," says Finn MacDonald. "They are now scaling up this ability for the corrugated industry. They've already got the digital inkjet pedigree, they've got the technological innovation, they've got the leadership." With almost 43 years of experience, Domino provides excellence in support, global service, and expertise for digital printing clients.
Transforming your business through investment
"If there's a press we can invest in that can help us deliver more to the market in the time that they expect it, you have to look at that investment (…) You look at the cost of not doing it, and the world doesn't wait right now. So we have to approach it from an opportunity-lost point of view and capacity-gain point of view."Finn MacDonald, President, Independent II
Investing in digital printing on corrugated boxes creates flexibility in a schedule that a company needs if it wishes to grow. Increasing your capacity with a digital corrugated printer not only improves business production benefits but also opens up a plethora of potential new sales opportunities. "A guiding phrase on my mind has been ➡️ Everyday digital for the corrugated industry⬅️. What you must have is a partnership that you can make the investment in, and that is the partnership the Domino team brings at all levels. You not only have to have the technology, but you must have durability. The X630i has got this great pedigree of transfer and print technology." says Finn.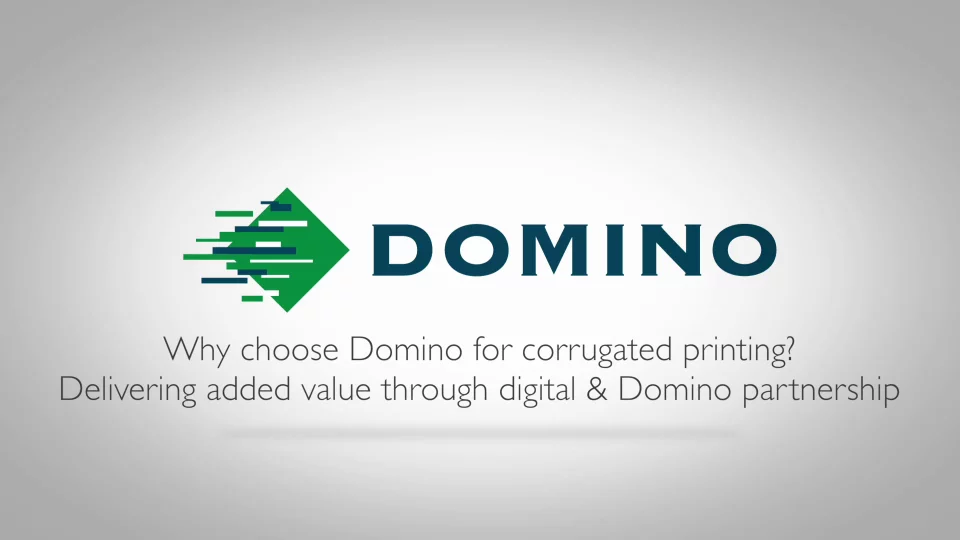 To see how investing in a Domino X630i can help your business grow, click here.
More about the Domino X630i
Based on Domino's proven and reliable Generation 6 inkjet technology, which is approaching 1000 global industrial installations, the X630i is compact at only 12m x 7m footprint (38 x 21ft) – excluding the optional stacker. However, we have packed some big technology into its small frame. Our press is perfect for printing onto:
Shipping boxes
Shelf-ready packaging
Point of purchase display
Point of sale displays
Freestanding display units
Powered by intelligent technology
Domino's unique i-Tech intelligent technology components work in tandem to create a reliable and flexible digital printing system. You can achieve high productivity levels with i-Tech CleanCap technology's print head cleaning and capping capabilities. The automated system is able to clean and prepare the print heads ready for production in a few short minutes, removing the need for manual cleaning. This allows you to start printing much quicker and reduces the risk of accidental damage. Ensure seamless print quality across your corrugated sheets with the i-Tech StitchLink micro-motor controllers. Precisely aligning each print head for flawless printing. The i-Tech ActiFlow ink circulation system provides consistent print results for reliability across countless print jobs. ActiFlow technology removes micro air bubble formulation and enhances ink-jetting stability by maintaining a constant temperature. Watch Matt Condon walk you through Domino's intelligent technology: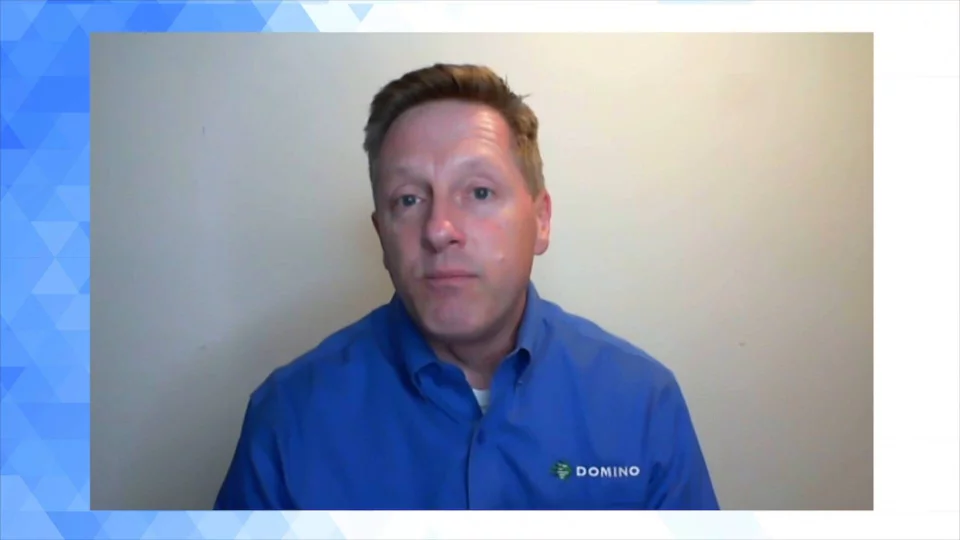 Compliant water-based ink set
The X630i uses Domino's revolutionary AQ95 aqueous ink set. Its unique i-Tech PolyM polymeric particles allow you to print onto both coated and uncoated corrugated topliners without the need for a primer or bonding agent. It does this while remaining food packaging compliant (Swiss Ordinance, EuPIA and Nestle compliant), meaning it is suitable for many non-direct food packaging applications.
Total buying flexibility
If you want to start mastering short-run print jobs as soon as possible, we've made the buying process incredibly flexible with the Domino In-House Leasing Programme:
Easy and flexible with attractively low rates
Fixed monthly payments bundled package: X630i, Service, Training, Digital Solutions Programme
No large cash outlay or personal guarantees required
Future-proof trade-in guarantee programme
No banks or third-party leasing companies involved. You deal directly with us
Enjoy a worldwide support network specifically established for Domino Generation 6 inkjet technology. Over 1000 installations are supported by experienced local engineers worldwide.
>> Experience the Domino service difference today with the X630i <<
Chat To Our Team Today To Arrange Your Consultation