We progress together – Goldiee and Domino are celebrating over 30 years of trusted partnership
Starting as a humble producer of packaged spices in the 1980s, the Goldiee Group has grown to a household brand and one of India's largest producers of spices and food products today.
Throughout Goldiee's journey, Domino has been the coding and marking partner of choice, delivering the solutions Goldiee needs to label products and packaging.
Goldiee strives to deliver exceptional quality goods and live up to the company slogan 'Goldiee is pure as gold'. To achieve this goal, the company invest in operations, people, and technology.
Som Prakash Goenka, Co-Founder, Goldiee says: "We have always been a progressive company – in terms of our operations, our people, and our technological advancements – and it is through partnerships like this (with Domino) that we are able to excel in all of our practices."
The Ax-Series continuous inkjet (CIJ) printers deliver excellent code quality and reliability in a modern package. Goldiee's operators can remotely monitor printer performance by connecting to Domino Cloud.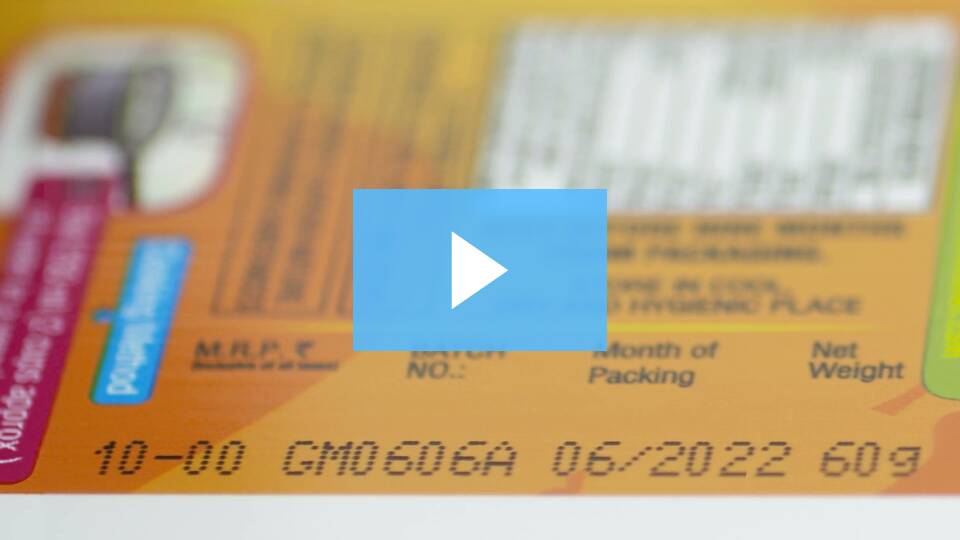 Domino and Goldiee – a lasting partnership – Domino Printing
Domino Cloud provides easy access to production data
Today Goldiee manufactures and packages a range of foodstuffs in state-of-the-art facilities across 26 Indian states. The company provide more than 1,000 distributors and 350,000 retailers throughout India with goods, and export into 12 countries around the globe.
Overall equipment effectiveness (OEE) is therefore crucial to the business.
With the Ax-Series and Domino Cloud, Goldiee has found an ideal solution to achieve superior code quality, while maximising overall production performance:
Consistent printer performance: printers designed to work reliably in food environments, consumable changes in run, and maintenance-free production are big benefits of Domino's Ax-Series printers.
Remote control: Domino Cloud enables remote access to production data on a desktop, tablet, or phone. Operators can see how production lines are performing, decide on actions to take, and guide their teams to help production run smoothly and provide the high output that is crucial to the business.
Goldiee is expecting further growth and the addition of the Cloud service, helping to reduce operating cost and increase output, is increasingly significant.
Congrats to Goldiee on the ongoing success – we are looking forward to a continued partnership for years to come.