Continuous Inkjet Printer (CIJ)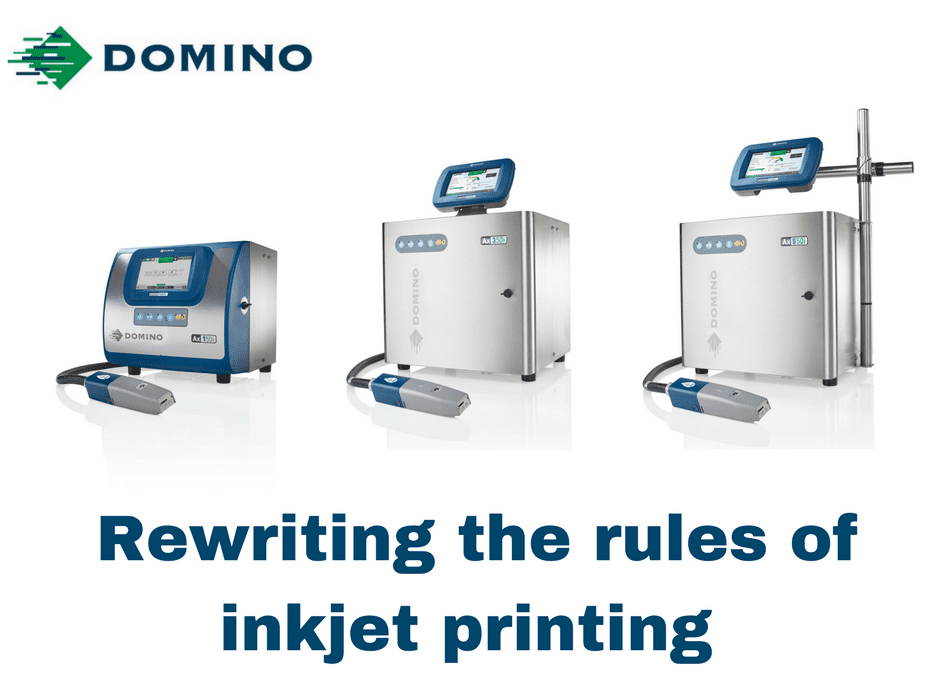 Introducing the new Ax-Series range of CIJ Printers from Domino Printing. Domino deconstructed Continuous Inkjet as we've known it for the past four decades – before rebuilding it as a better, faster, more responsive, and cost-effective technology. Experience the Domino Ax-Series and rethink Continuous Inkjet.
Speed, accuracy, and the ability to perform in tough and varied environments give our revolutionary Ax-⁠Series (CIJ printer) a leading edge. An industry breakthrough, our new generation of ink drop technology gives you gains in ink usage, droplet accuracy, and placement at traditional print speeds. Our revolutionary i-⁠Pulse system allows you to rapidly print high-⁠contrast, durable messages and multiple lines at the fastest possible speeds, while our i-⁠Pulse inks adhere to anything – even after the toughest post-⁠print processes. Quite simply, CIJ technology is by far the best option for coding application. It is fast, durable, easy to operate, simple to install, and best of all, is extremely versatile: it can print on virtually any surface. And as we are the undisputed leaders in Continuous Inkjet coding and printers -⁠ having set the industry standard for quality, reliability, and versatility for over 30 years -⁠ we can provide a printing solution that's exactly right for your needs.
AX150i
An industry breakthough in continuous inkjet printing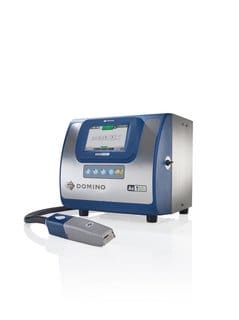 AX350i
The reinvention of continuous inkjet printing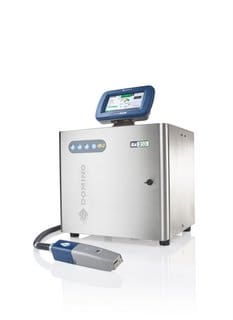 AX550i
The ultimate in continuous inkjet printing technology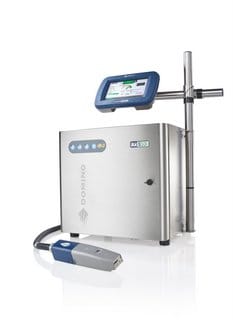 | FEATURE COMPARISON | AX150i | AX350i | AX550i |
| --- | --- | --- | --- |
| Non-Contact Printing Technology | Yes | Yes | Yes |
| Text, Barcodes & Graphic coding | Yes | Yes | Yes |
| Service Free | Yes | Yes | Yes |
| Available Ink choices | 21 | 39 | 39 |
| Maximum print speed | 7.1m/s | 9m/s | 9m/s |
| User interface | Integrated 7inch Touchscreen | Moveable 7 or 10.4inch with mounting options | Detachable 7 or 10.4inch with mounting options |
| Software | Quickstep 3 | Quickstep 3 | Quickstep 3 |
| Cabinet Materials | IP55 Cabinet | Stainless Steel Cabinet with IP66 Zone electronic enclosure | Marine grade Stainless Steel Cabinet with IP66 Zone electronic enclosure |
| Size | 37.3cm (H) x 40cm (W) x 39.3cm (D) | 41cm (H) x 43cm (W) x 38cm (D) | 41cm (H) x 43cm (W) x 38cm (D) |
| Performance Packs | No | Yes | Yes |
NEED MORE INFORMATION?
Contact us about our innovative and award-winning printing solutions.
Domino A-Series i-Tech – Service Free Printer.
Lowest total cost of ownership (TCO) printers for all types of industries and applications: The i-Tech Module based ink system removes the need for conventional servicing and reduces makeup usage to levels never previously seen. Large volume makeup cartridges provide additional runtime between changes, greatly improving Overall Equipment Effectiveness (OEE). Low makeup usage along with easy servicing adds up to a low Total Cost of Ownership (TCO) over the lifetime of an A-Series i-Tech inkjet printer.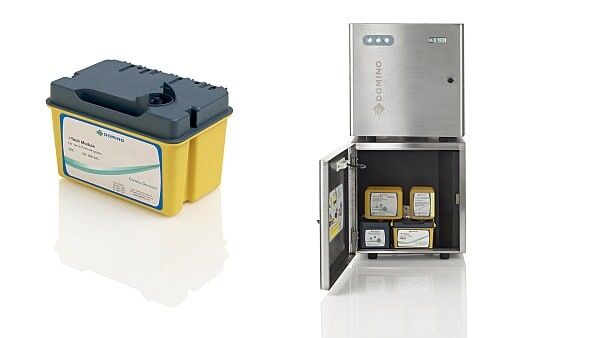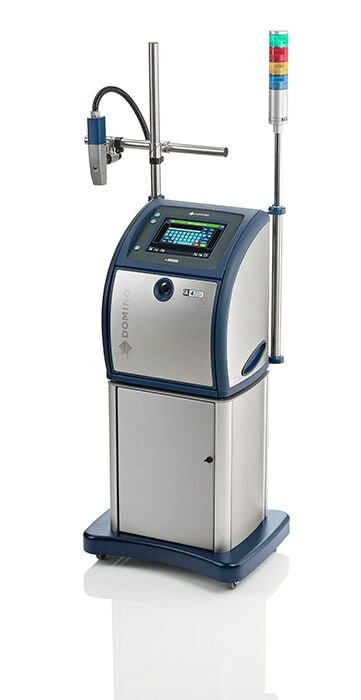 Consistent performance guaranteed: Our SureStart print head with its Autoflush and nozzle sealing process means you can just press a single button and walk away: you can simply rely on the A-Series i-Tech to carry on working, allowing you the peace of mind that it can deliver your coding needs.
A-Series Variants:
A320i- The A320i is the entry level version of the highly innovative A-Series i-Tech range.
A420i- Simplify the most cost effective Continuous Inkjet (CIJ) printer on the market. The ultra low MU usage along with the service free design delivers the lowest Total Cost of Ownership.
A520i- Flexible, high performance, low cost of ownership coding in any environment.
Pinpoint- The A420i Pinpoint delivers microprinting as small as 0.8mm in height onto very small components making it ideal for applications where codes must be both discreet and of high quality.
Duo- Where modern production lines require the delivery of multiple codes at very high speeds, Domino's Duo print head offers the capability to produce multiple lines of text at high production speeds.
XS- Domino's brand new print head delivers top quality code, with clear and easy to read characters. It can deliver a wide range of print formats with great print quality and predictable performance – at the high speeds required in today's production environments.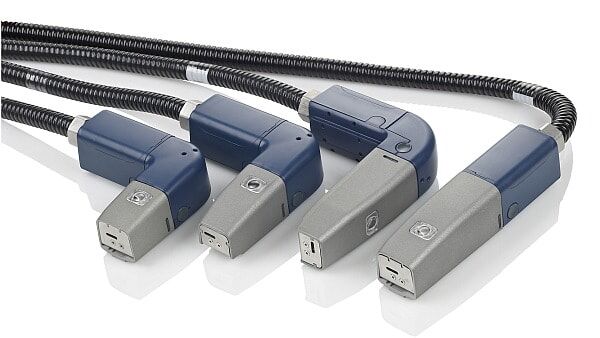 Key Benefits:
Reduces your Total Cost of Ownership (TCO).
Class-leading 99.75% availability.
Flexible to meet your exact coding requirements.
Highest line speeds matched with the Duo.
Smallest code printed with the Pinpoint.
Wide range of inks to match your needs.