Accurate and efficient labelling is an integral part of successful manufacturing and logistics. When labelling is done well it can help ensure a smooth production process, but equally, if done inefficiently, it can cost a business time and money. Though there are various options available to users, print and apply labelling is unparalleled in its ease of use, its low cost of ownership, and its efficiency.
Print and apply labelling lets users create and apply labels directly onto a product and its packaging. These labels can carry data such as alphanumeric text, barcodes, serialisation, 2D codes, QR codes, addressing, personalisation, graphics, and more in an accurate and cost-effective way. Using Domino's print and apply technologies can increase efficiency in a number of ways, helping you reduce scrap reruns, human error, and labour costs and letting you focus on meeting customer demands and core requirements.
Compliance is important too. In the FMCG sector, for example, GS1 adherence is key. Serial shipping container codes (SSCCs) for pallets and occasionally boxes, or GS-1 128 codes (for secondary cases) need to be applied and read and scanned successfully. Meanwhile, the adoption of EU Directive 2011/62/EU enforcing item-level serialisation in the pharmaceutical industry means that smarter print and apply labelling technologies are also growing in demand in the pharmaceutical sector. Additionally, Domino's M-Series meets full GS1 Supply Chain specifications.
What key, practical learning though is essential to better understand the basics of print and apply labelling before facing these growing supply chain and legislative pressures?
What can you label?
Applications from tyres to bottles to bread will require different labelling techniques. Odd or unevenly shaped surfaces can create a label application challenge, but the M-Series gives users a range of application methods to choose from. The blow on method is best for fragile and odd shapes. Rugged surfaces can be labelled by using a press on pad – this is called a Tamp application.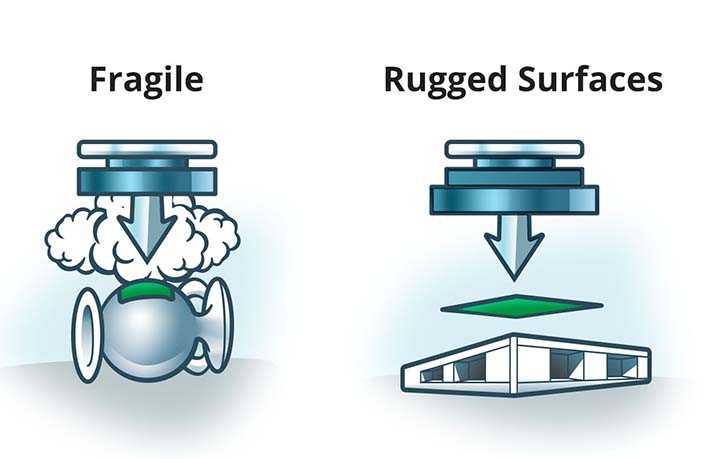 How will you apply the label?
Make sure you define the size of the label needed relative to the space it will occupy – typically this will be measured by the width and length. Then, think about which application method suits your needs. When applying the label there are four basic methods you can use. Blow method is fast, easy and relatively cost-effective, but it's not necessarily the most accurate method. Tamp is the most common method, well suited to most scenarios. A combined tamp and blow method is useful for sticking to uneven surfaces. Lastly, the wipe method suits long labels in particular.
The labelling machines themselves are designed to integrate to diverse production line layouts. They come in left and right-hand versions and can be designed to mount at varying angles – empowering you with flexible options for seamless integration into your manufacturing process and environment. We can even design and manufacture custom-made label applicator sizes for special labelling requirements or products.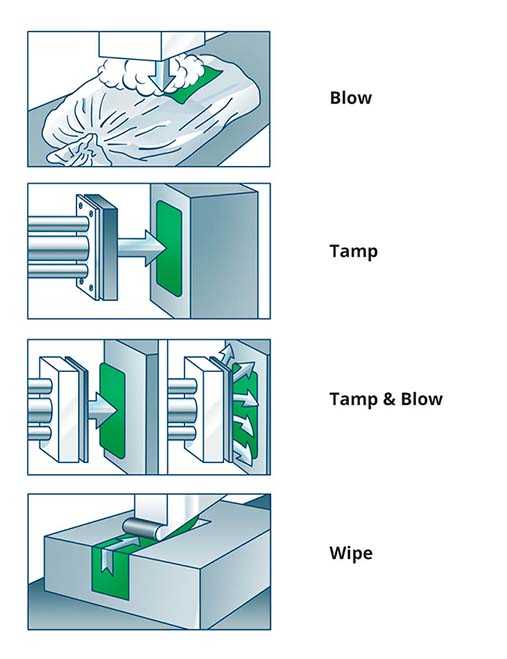 Where can the label be applied?
Domino print and apply labelling technology is engineered to provide multiple options for where to place the label on the product, inline. Labels can be printed and applied to the side, top, front, back, bottom or over a corner. There is also scope to apply multiple labels on a single product too. See our helpful visual guide below: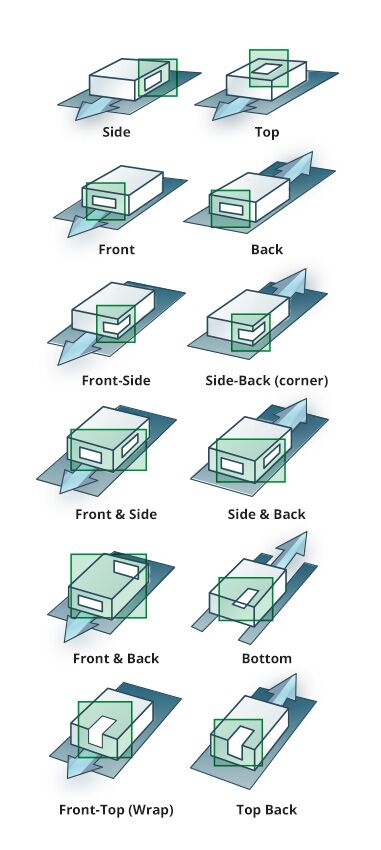 Integrating to your production line
The nuances of your production line are a key consideration when choosing print and apply technology. Not only does your machine need to accommodate the location of the product as it passes through, it must also be small and flexible enough to fit in the physical space available in your production environment.
Domino's print and apply technology has been uniquely designed to work efficiently in even the tightest production environments. It's also available in different angles depending on label requirements. Building a tailored machine especially for your specific production environment is also possible – although consideration must be made between the time taken to build the machinery and any compromise with the urgency of the project in question. A focused site visit to audit the production line and define the specific user requirements would ensure the environmental context and project specifics are researched. This would ensure the appropriate print and apply labelling technology is identified.
Increasing efficiency
When you're considering the advantages of investing in print and apply labelling, remember that it's considerably faster and more reliable than manual processes – reducing wastage, potential errors, running costs, and potentially making your business more profitable and less stressful. Our print and apply technologies are designed to integrate with your packaging and processing technology, are programmed to work in tandem with Domino's QuickDesign platform, letting you add unique codes and labels to product and packaging in one smooth, controlled, and automated process.
The speed of automated labelling equipment can bring multiple benefits to your business. For example, lab researchers are able to label up to 900 containers per hour, while tyre manufacturers are able to apply a tread label every 2.5 seconds. Removing the need for employees to manually print and stick labels reduces downtime and wastage. It increases speed and the opportunity to reallocate team member's skills and, resource to more important, value-add operations. At the same time, this intuitive system eliminates the need to stockpile large amounts of labels for specific products, instead allowing specific labels to be printed on demand. Ultimately, as pointed out in the Worldwide Market For Printer/Applicators report1 by CB Consultants, the demand for traceability and supply chain efficiency will only continue to drive demand for labelling automation technology.
Demand amongst businesses for print and apply labelling technology is expected to continue to grow globally due to increased automation, traceability, security, and continuous improvement drivers in the manufacturing and logistics sectors. To find out more about these specific solutions, visit the M-Series range here.
Start your Print & Apply Journey Today!
1. THE WORLDWIDE MARKET FOR PRINTER/APPLICATORS 2016-2021