Coding onto outer casing? It needn't be so laborious. Bringing more automation to your coding operations will reduce errors, costs and save considerable hours. Let's compare four different technologies for coding onto case-level packaging and explain how they could transform your business.
The old way of doing things could be hurting your business
When it comes to adding variable information to outer casing, some manufacturers have been using the same methods for years. Unfortunately, those methods are outdated and not to mention inefficient in terms of the financial cost. We live in a manufacturing world where the pace is ever quickening and regulations are ever-tightening. Speed of application, traceability and accuracy of coding has become a business imperative. Companies unwilling to automate or adapt their current processes are missing an opportunity to increase efficiencies and eliminate waste from their operations.
For example, it's not uncommon for businesses to produce outer case labels in a separate print room and apply these labels by hand. This presents a number of risks and inefficiencies. There's no failsafe for human operators applying incorrect labels, hamstringing your traceability efforts and damaging customer satisfaction. It could also be deemed an inefficient use of your employees time, applying labels by hand, as they could be better utilised adding value elsewhere within your organisation. Operators do not always apply labels uniformly in terms of positioning onto the product, and then there's the physical space that's wasted when you have a separate print room. Space that could be utilised for something else – such as a meeting room or breakout area.
Other businesses choose to source pre-printed outer case from different suppliers. But this approach means sacrificing agility when you have variable batch sizes. That tends to lead to over-ordering. "Overproduction" is one of the 8 wastes in lean six sigma methodologies. Then there's the cost of outsourcing and the space required to store large batches of pre-coded packaging on site – not to mention the inconvenience of finding the right pre-coded packaging for each batch of product.
Thankfully there are alternatives.
Alternatives that bring increased speed, simplicity, and more savings to your production environment.
3 technologies for coding onto outer casing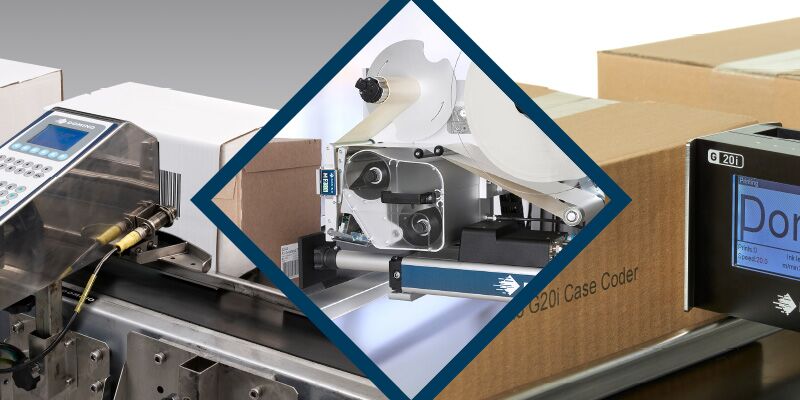 Coding accuracy. More speed. Smarter technology investment. There's a strong business case for bringing automation to your coding operations. There are a number of technologies that can help you. Let's take a brief look at the benefits of four different printing and coding technologies.
M-Series Print & Apply
The M-Series is a range of print and apply automated labelling systems. Built to provide clear codes on appropriately placed labels. You can designate exactly where you want your label to be placed to bring seamless uniformity to label placement. As the label background is white, you don't need to worry about the colour of your outer case. The label content is always high contrast and easy to read – by human or machine.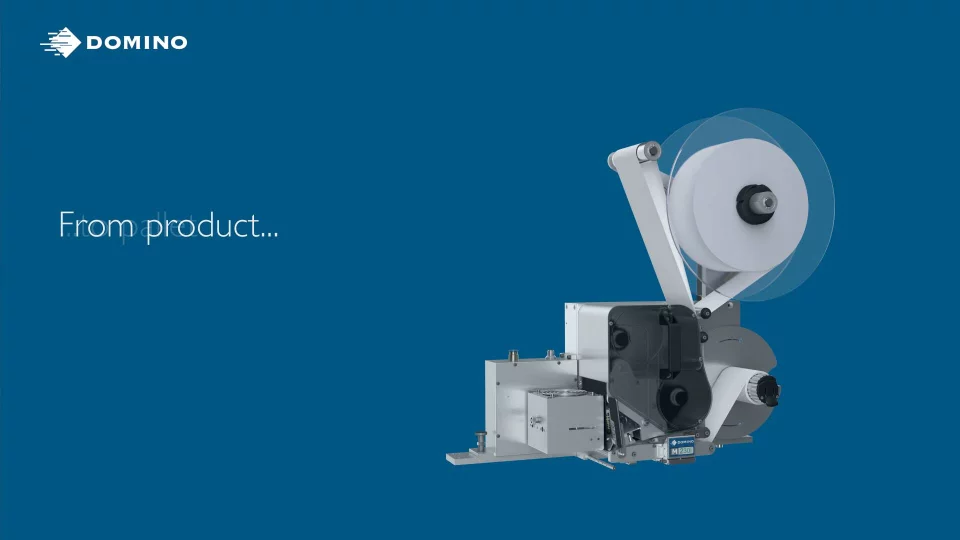 With the C-Series +you can apply high definition variable information directly to the outer packaging, and you can do so in any orientation, in a range of colours and at large character heights of up to 70mm per print head but you can have up to 4 print heads. You can also print onto a wide variety of substrates including porous substrates such as wood and cardboard – bringing high levels of flexibility to your coding operations. Also, because there are no labels involved – the backing paper cannot be recycled – the C-Series can improve your eco-credentials and the recyclability of your packaging. Transformative uptime is assured with large ink capacity and the ability to change inks while the printer is still running.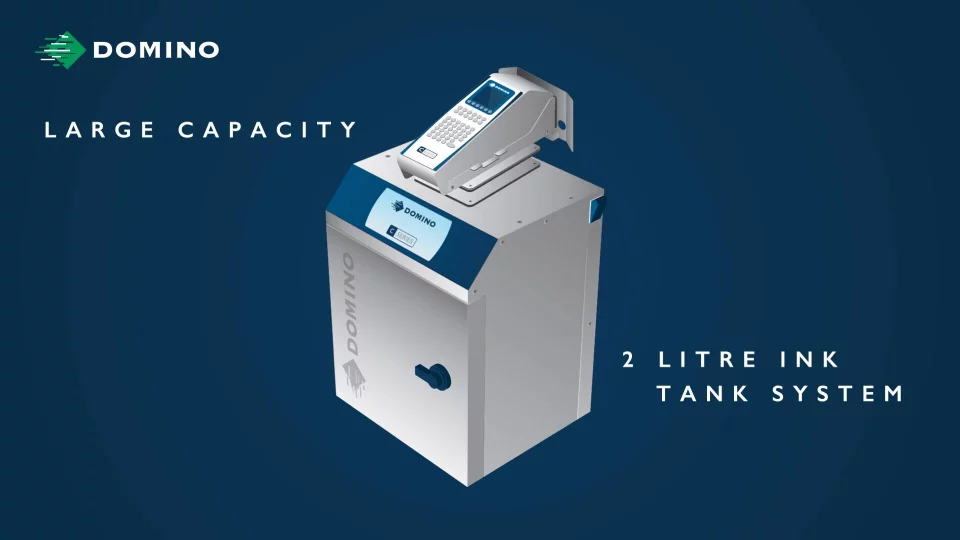 Eliminate operator errors with coding automation
QuickDesign is our proprietary coding automation software. It's a powerful tool for centralised label design and printer control, capable of everything from simple label design to the integration of your entire coding and production environment. Most importantly, it empowers you to mitigate the risk of operator coding errors, providing you with a safe and regulatory compliant way to add a vast range of code types to primary, secondary and tertiary packaging. So you can feel confident that the right code is deployed to the right printer, at the right time.
High-quality coding is just the start…
There's a reason we have so many customer success stories. Domino is so much more than a manufacturer of printing and coding technology. We recognise that our customers have tight and often complex production challenges to tackle. And we believe in providing the industry-leading customer support to make sure that happens. We do it by providing bespoke or tailored service and support programs or agreements, aftermarket support contracts, training academies that allow you to maximise your printer's potential, remote performance monitoring of your coding to make sure everything is operating efficiently, and sharing expert resources that allow you to prepare for the manufacturing challenges of tomorrow. On top of that, you can benefit from flexible finance packages. Because no business should be prohibited from bringing cost-saving speed and efficiency to their coding operations.
The printer is just the start.
What next?
If you would like an informal conversation about your Outer Case Coding challenges, just get in touch. We can help you.
Contact Us To Learn More!