Overview
Hello Bello is a high-growth brand taking the North American baby diaper market by storm, and it's no wonder. With a clear mission to provide premium baby products, based on natural ingredients that are both eco-friendly and affordable, Hello Bello has won the hearts of many parents across North America.
When starting up in Waco, Texas, Hello Bello wanted to build a zero-waste facility running on 100% renewable energy. When looking for suppliers and partners, Hello Bello focused on finding equipment providers with the high-quality solutions required to fulfill their ambitious sustainability goals.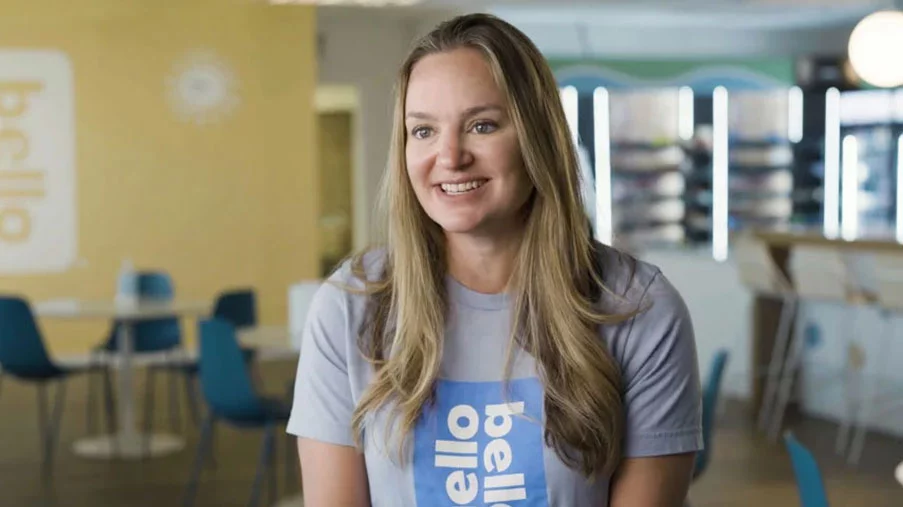 "When we're looking for different suppliers and partners, we have a very rigid process, and we try to find partners that, one, provide us high quality, but also that sustainability is an added bonus at the end of the day," saysErica Buxton, CEO at Hello Bello
Fast Facts
Co-founded in 2019 by Hollywood celebrities Kristen Bell and Dax Shepard
Offers diapers, wipes, personal care products, vitamins, and laundry detergents
Initially launched in more than 4,700 Walmart locations across US
Opened a 312,000-square-foot plant in Waco, Texas in October 2021
Clear mission to provide premium products at an accessible price point
$200 million in gross sales by the end of 2021, roughly doubling 2020 results
Partnering with Domino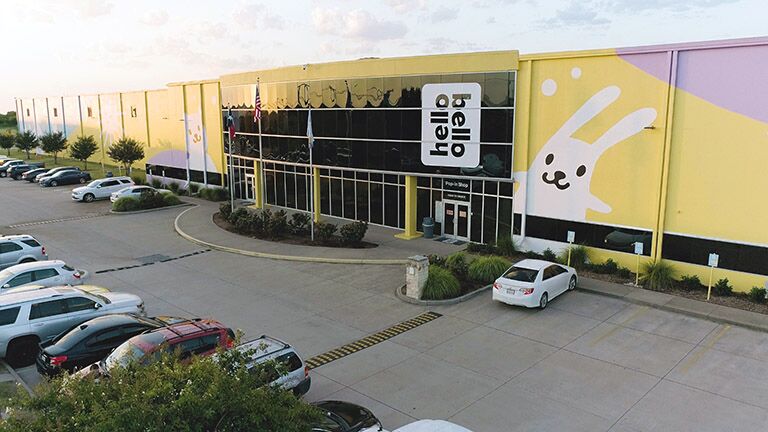 When the new facility in Waco, Texas was being built, Hello Bello sought partners who could help them deliver on their sustainability promise with equipment that satisfied their coding and marking requirements. The coding equipment was going to play an important role in the production line, ensuring all diapers, bundles, packages, and boxes have correct codes. After careful evaluation, Hello Bello partnered with Domino.
A critical code for traceability
At Hello Bello, each diaper, bag and box is coded with an Ax350i, running 800 diapers a minute, every day. The code contains a lot number, line number and consecutive number. For Hello Bello, this code is critical because it enables product traceability through the supply chain process.
The Ax350i runs with MEK-free fluids that have superior adhesion, high print contrast, and fast dry time. A perfect match for Hello Bello's requirements. By choosing a seamless, high-quality coding solution from Domino, Hello Bello has avoided both rework and unplanned downtime.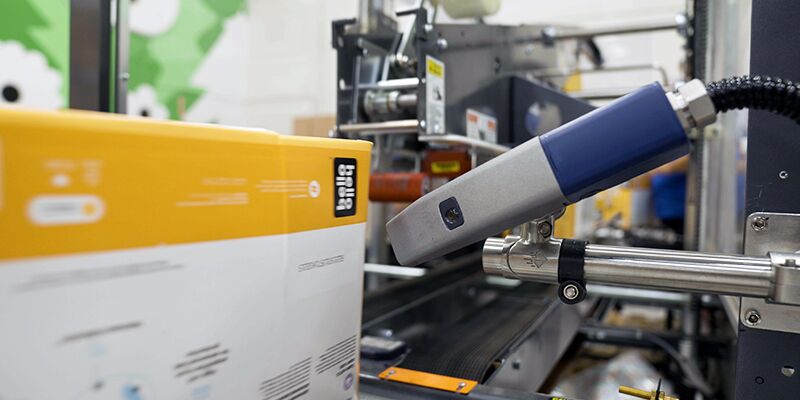 UPC labelling
At each production line, Hello Bello has installed a M230i-TB Print & Apply system for applying Universal Product Codes to bundles and boxes. These codes are used for worldwide tracking of items shipped to retail stores.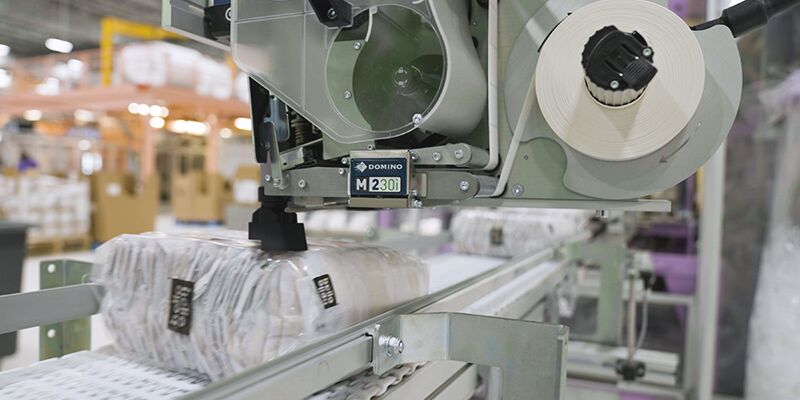 Outer case coding
For the outer case corrugated cardboard boxes at Hello Bello, a Cx350i was installed at each production line with dual printheads. These print A-grade barcodes using eco-friendly ink on the opposite sides of each carton, without any compressed air needed.