As you peruse this, it's likely that you are only a short distance away from a sheet of glass. Glass is a material that sees consistent demand. For manufacturers, the key to contented clients and robust profit margins lies in the speed and precision with which safety codes, kitemarks, company logos, and other branding elements can be added to glass. So, what's the most effective approach to incorporate coding and marking on glass?
Expanding horizons: Is the demand for glass on an upward trajectory?
What is the current state of the glass industry? Well, the construction sector provides a reliable gauge for economic sentiment and market vitality, allowing glass producers to anticipate future demand.
Presently, the UK construction industry faces uncertainties owing to a blend of economic and political factors, but there are positive indicators. Glenigan forecasts that following a slight market contraction in 2019, the construction sector will rebound and experience a 3% growth in 2020. Simultaneously, the Construction Industry Training Board (CITB) predicts a yearly average growth of 1.3% in UK construction output over the next four years. This suggests that suppliers of materials, including toughened glass, must explore ways to fortify their market presence or enhance existing processes to optimize efficiencies and consequently increase profits.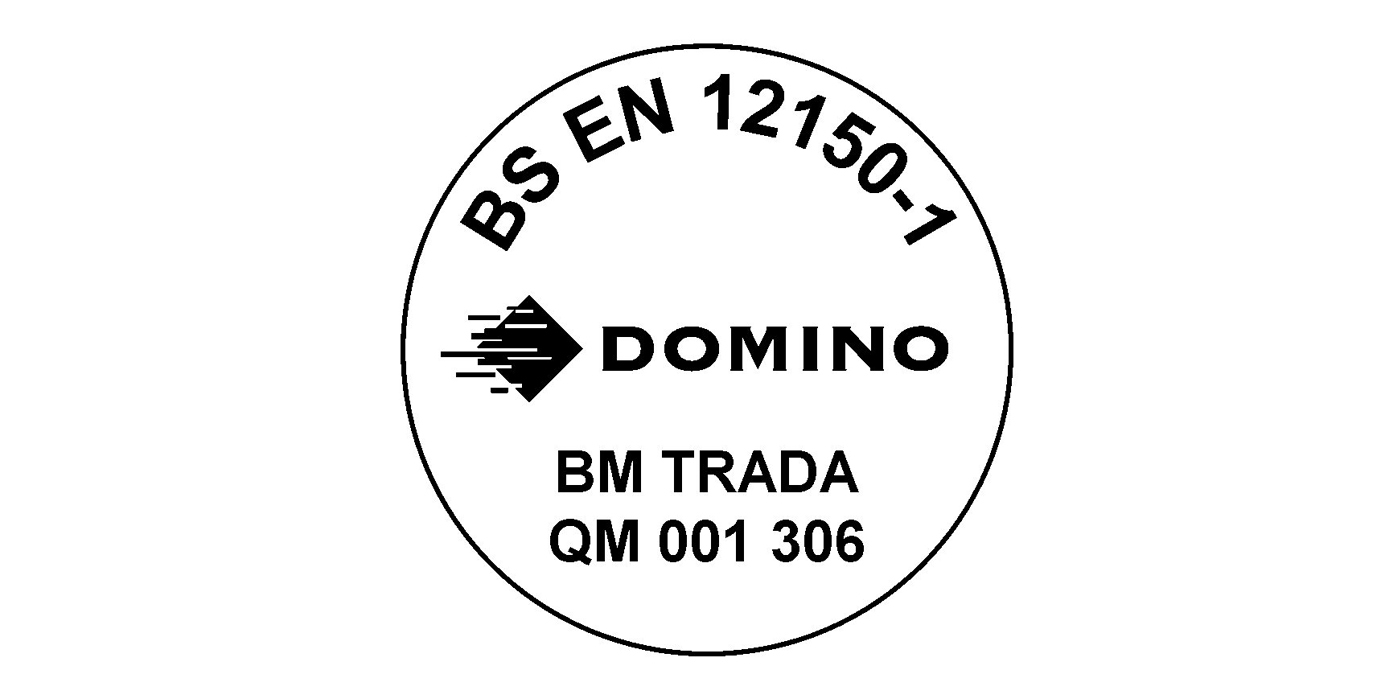 What kind of coding and marking is necessary for glass?
Which types of coding and marking are employed in the glass industry?
BSI kitemarks
Batch numbers
Traceability codes
EN marks
Company branding, including logos and brand names
In essence, the majority of glass used in construction and transportation will require some form of coding or marking. While certain clients may request the omission of safety marks, it is important to note that this contravenes regulations and poses the risk of fines. In short, safety marks should not be omitted.
Laser technology proves to be the optimal coding method for glass. Here's why:
Marking glass while maintaining the material's integrity presents a significant challenge. Traditional ink methods result in low-contrast marks, and chemical alternatives are time-consuming with accumulating consumable costs. Moreover, using the wrong ink may lead to fading or rubbing off over the glass product's lifespan.
On the contrary, laser marking is a globally proven solution for creating high-contrast, permanent marks unaffected by the toughening process. The capability to print variable data at high speeds is well-suited for reducing lead times in busy production settings. The consumables-free nature of laser coding results in low operating costs and minimal long-term downtime. In fact, a high-quality laser coder operates efficiently 24/7.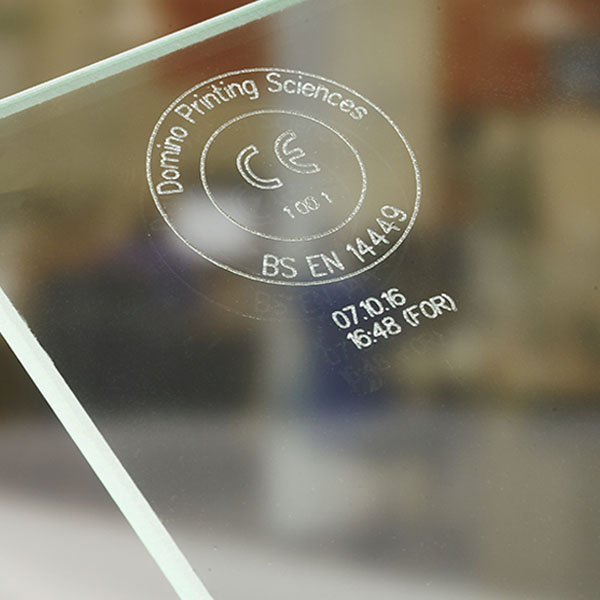 Beyond the Coding…
Our support for glass manufacturers extends beyond direct coding applications. Domino's expert project engineering teams have innovatively developed a mobile glass coding table, eliminating the need for stickers or sandblasting on your production line. This table is height-adjustable, equipped with industry-grade rollers, and can be positioned beside any existing float or roller breakout table. It facilitates the smooth movement of glass, offering a manual alternative for offline production scenarios.
Keen to Learn More?
Certainly, the traceability of your glass is of utmost importance too. Domino provides specialised software that allows you to monitor each item throughout and after production. Seamlessly integrating with your order entry software and the laser coder, Domino's traceability solution establishes a data record for every sheet/batch produced, featuring consistent placement of variable human and machine-readable codes on the glass. This simplifies the process of matching each sheet to the appropriate frame and tracking the location of completed batches across your production site and beyond.
Despite being an age-old industry, the demand for toughened glass is resilient and continues to grow. As a leading global provider of innovative coding and marking technology to the glass industry, Domino specialises in easy to maintain, easy to use equipment that provides low total cost of ownership to bring greater cost-efficiency to your operations.
Partner With Codico To Boost Efficiency & Maintain Compliance!