Laser Fume Extractors
Domino FE-Fume Extraction System
The Domino FE laser fume extractors enables efficient and effective fume and particulate extraction for laser marking applications. The cleverly designed extraction system cleans the air around your laser coder, protecting your staff from potentially harmful fumes and particulates.
The fume extractors can be used with a diverse range of applications.
Its close integration with the laser coder keeps lenses and production equipment clean – ensuring code quality is maintained.
Benefits:
Automatic start/stop signal when laser is activated/deactivated.
Warning messages to indicate replacing filters.
Easy hose connection with two inlets on both sides and back.
Prolonged life cycle of the main filter due to superior absorption of small particles.
Easy, more economical and environmentally friendly to dispose due to fully incinerable housing of filters.
The filter system is seperated in 4 high tech filter stages for cleaner air.
High grade active carbon layer provides efficient gas filtration generation by laser coding.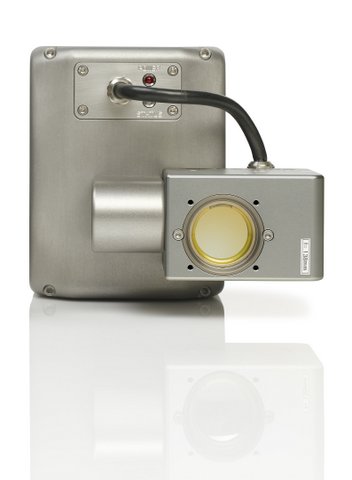 Laser Fume Extraction for Laser Marking and Coding
With laser fume extraction, consistent code quality is guaranteed as the full intensity of the laser beam is preserved, preventing any residue on the laser lens, keeping your products clean and ready for final dispatch.
CO2 Laser
The Domino D-Series laser – small footprint and big benefit
Fibre Laser
Domino F-Series Fibre Laser