Codico partner with GRAPHIMECC to bring you the latest in Security Printing
Codico Distributors are delighted to partner with GRAPHIMECC to bring you the latest in Security Printing.
Since 1985, GRAPHIMECC has been developing encoding, track and trace, and anti-counterfeiting solutions. Inventors in 1999 of the first VDC drug-serialisation machine for the Italian National Printing House, since then it has developed dozens of lines, fulfilling a multitude of productive requirements. It is Italy's most important security printing company, working directly and permanently with key public and private clients.
Variable Data Certification (VDC)
A VDC system can easliy certify 100% of the finished products, without the operators responsibility. VDC systems are available in two standards:
Certification Only – They can certify 100% of printed products.
Encoding and Certification in a single process – They can encode and certify 100% of the products in just one step. They have been designed for products where no codes can be missing.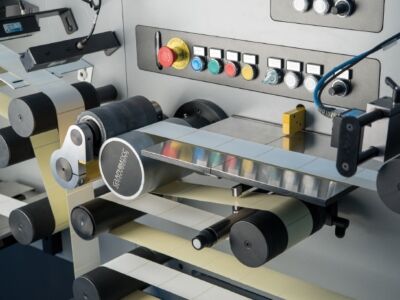 RFID Converting
GRAPHIMECC's RFID-converting machines can be easily and reliably used to insert or couple different materials throught the RFID technology.
All this has been designed and developed so that it can be easily used by most converting operators.
The Encoding Lab
Created in 2012 to test all of the groups innovative solutions, the Encoding Lab is a cutting-edge laboratory where every GRAPHIMECC customer can see the technology applied to different production processes while at work.
Because of its high level of specialisation and all the work going on in the laboratory, every VDC line can start producing within 1 week of installation.
Contact Codico for more information