Written by Trevor Nichols.
Pharmaceutical packaging is a lucrative market – predicted to reach a global value of $80 billion by 2020. In part that growth is due to aging populations in the developed world as well as better access to pharmaceuticals in the developing w­­orld. Yet industry challenges such as child-resistant packaging, CSR, counterfeits and prescription compliance are changing the way pharma manufacturers approach packaging. Here are the trends to watch out for.
1. Continued growth in use of blister packaging
When you are given pharmaceuticals to control a medical condition, it seems a no-brainer that you would take that medication – carefully following dosage instructions. Yet pharmaceutical noncompliance is a huge problem. The Healthcare Compliance Packaging Council estimates that the annual costs associated with patients not taking their medication approaches $300 billion – and that's in the US alone. Cut noncompliance and you cut hospital admissions, mortality rates and lost work days.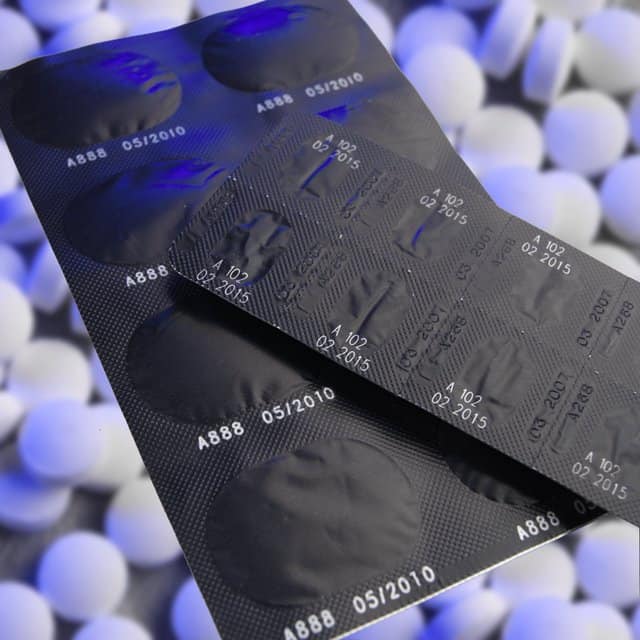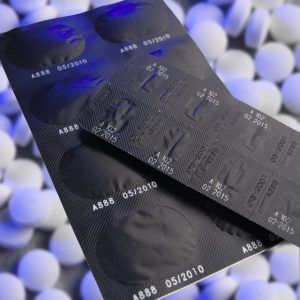 Blister packaging is on the front line of the fight to improve dosage compliance. Mainly because blister packaging makes it easier for patients to keep track of their dosing (days on which medication must be taken can be printed on the reverse of the packaging). Add in the fact that blister packaging protects medication and can be customised to fit a product's design and you can see why blister packaging is the world's second best-selling pharmaceutical packaging.
2. Increased focus on child-resistant packaging
It's imperative that little hands are unable to access medication. Unfortunately – much to the horror of any parent – accidents happen. The European Child Safety Alliance says that 3,000 children below the age of 14 die every year in Europe from acute poisoning after gaining access to pharmaceutical products. 90% of these accidents happen in the home. Even the most vigilant parents can be caught out.
Blister packaging may be an effective way to protect medication from moisture. But as a last line of defence against curious kids, it's almost useless. That's why companies such as Burgopak and Ecobliss have developed ingenious blister packaging that is child-proof. Expect more innovations in child-resistant packaging as regulators ratchet up the pressure on pharmaceutical manufacturers to take measures to reduce incidents of poisoned children.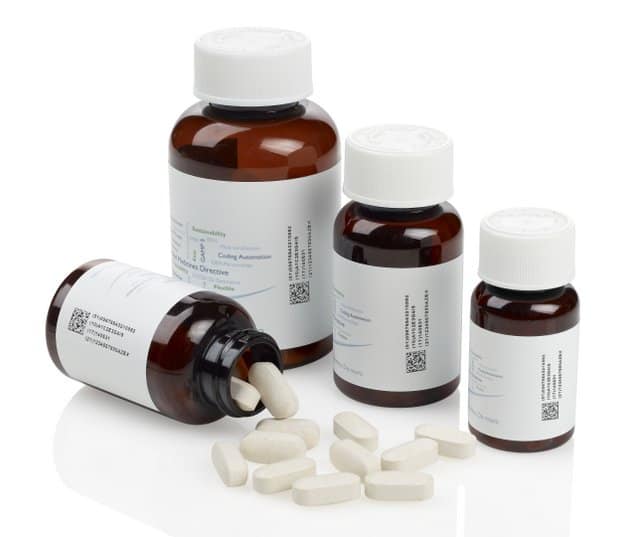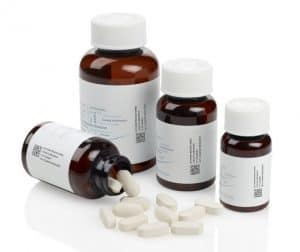 3. Plastic bottles top global demand
Demand for glass pharmaceutical bottles is stalling as the use of plastic bottles continues to grow. Already the most popular pharmaceutical containers in the world, sales of plastic pharmaceutical bottles are estimated to hit $20.6 billion by 2020.
4. Is the pouch already passé?
There has been unprecedented growth in the use of pouches in food packaging. The same cannot be said for pharmaceuticals. Slow demand is based on their lack of flexibility: their use limited to unit dose formats of topical, transdermal and powder medication.
The survival of the pouch in pharmaceutical packaging will depend on innovations such as the new secondary packaging pouch by Bemis Healthcare Packaging and Presto Products Co. The pouch features child-resistant slider closure while multilayer laminations provide robust barrier protection against oxygen and moisture. This level of safety in the secondary packaging gives manufacturers the option to make primary blister packs from cheaper, non-barrier materials.
5. Growth in prefillable syringes
In a January 2012 study, Freedonia predicted that prefillable syringes would become the fastest growing aseptic packaging type with growth of 11% per year. This growth is driven by innovations in injectable drug delivery devices as well as the rising prevalence of diabetes in the western world.
6. Shelf-impact vs eco-efficiency
The market for OTC pharmaceuticals is saturated. Competition between brands is fierce. For manufacturers the end-goal has to be packaging that provides maximum impact on the shelf with the minimum materials. Especially as consumers become more engaged with eco-conscious options and manufacturers seek to fulfil CSR obligations. Materials matter. Packaging success, then, is dependent on finding a balance between visual design, practical design and choice of materials. One company leading the way is Chattem/Sanofi. The brand-owners of Nasacort allergy spray have scooped multiple packaging awards for their innovative fold-over blister card design.
7. Packaging design puts patient first
Another way brands are trying to reap an advantage in the OTC market is to offer consumers a more convenient way to administer their products. Examples include Strepsils moving from traditional blister packaging to plastic tubes, and Ibuleve offering a fast-absorbing spray alongside their more traditional range of creams. In a modern world where everyone is short on time, the delivery – and even perception – of convenience is key.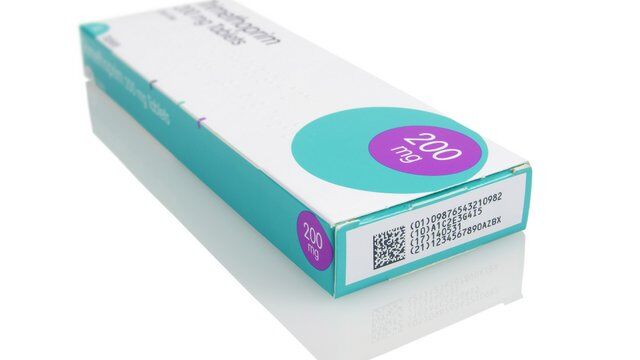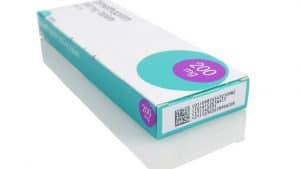 8. Consumer engagement through packaging
Codes give brand owners a unique and highly targeted channel for interacting with consumers. Manufacturers can give consumers the option to scan a QR code with their smartphone to reveal a huge range of information on dosing, storage instructions and more. OTC brands even have the opportunity to use marketing devices such as competitions and discount vouchers in a bid to boost brand loyalty. However, pharmaceuticals are highly regulated from a marketing and advertising perspective and stringent packaging and promotional campaigns must be managed legally.
What does the future hold?
The pharmaceutical packaging industry is moving fast. Technology gets savvier by the day. It's already possible to create packaging with RFID tags that monitor ambient temperature. Or electrical sensors that log dosage adherence by recording the exact times at which individual pills are removed from blister trays. Or how about ingenious straws that allow children to receive their medication while enjoying their favourite drink?
Packaging can be every bit as innovative as new medication in the fight for health and wellbeing, but safety, security and compliance must remain paramount in the overall hierarchy of needs.
Blog post by Trevor Nichols. Courtesy of Domino Printing Sciences. Visit the Domino Blog.